Family-run health food store Today's Living will celebrate 35 years in business in December, having survived a global recession and pandemic and the changing landscape of the health sector.
Owner Harbans Singh Soor settled in the UK from Tanzania in 1971, taking over a unit in Clapham and creating a supermarket and delicatessen. In 1980, he created a dedicated corner in the shop to health products and worked with distributor Brewhurst to become one of the first independent health food stores in the UK.
When the shop unit next door became available, Soor bought it and converted it into Today's Living health store, specializing in supplements and health foods. As the multiples started to occupy every high street, he closed the supermarket next door to focus on Today's Living and in 2004, he refurbished the store using glass, stone and wood to give it a modern, natural look. It won Best New Store in the Natural & Organic Products Europe awards and business soared as a result.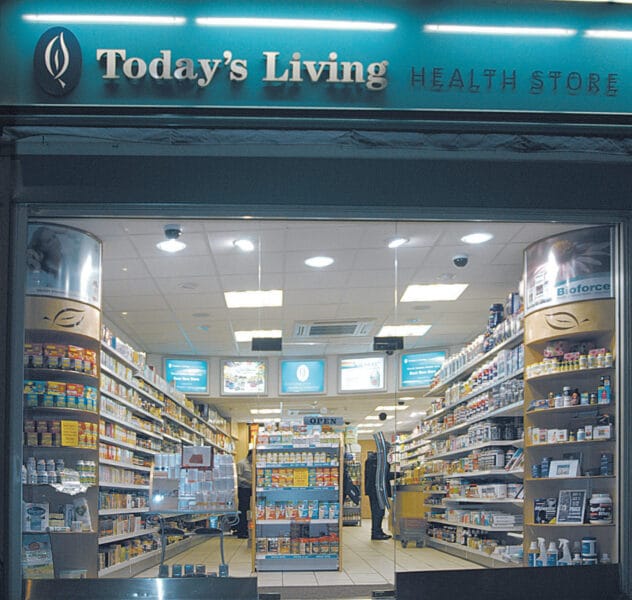 "Clapham High Street and the health food industry is very different from when I first started out," says Soor. "Every day I greet as friends the people we've helped over the years. To run a business I love for nearly four decades with the people I love makes life wonderful. Times are tough now that consumers shop online, but we have big plans to stay relevant and irreplaceable to the community. The welcoming service and personal advice we offer to people suffering from various ailments and conditions can't be found on the Internet."
As well as Soor's wife Baljeet Kaur (pictured) being co-founder, the family business also includes son Mal who is responsible for marketing/design, son Pinder who is the manager and nutritionist daughter-in-law Manjeet Kaur.
"I started out in the business as a child, accompanying my father to trade shows," explains Pinder. "I've been fully immersed in the health industry and it's my passion. We have big plans for the future as we are specializing in niches and products all the time. We are starting food intolerance testing in store by a leading nutritionist from December 2021, who will advise on the results and how to modify your diet and which supplements to take. We never stop learning and providing services.
"We receive cards and notes from grateful customers who we've helped over the years; including people who were previously bed-bound and are now thriving, and those who have completely transformed their physical and mental health through following our advice. Once a lady came into the shop looking for my father … and told me that dad was 'God to her' because of how he had helped her. If I can do that for just one person in my life, I would be blessed. That's what I'm here for. To me it is the best job in the world to help another person in their hour of need."
Image credit: Jim Grover