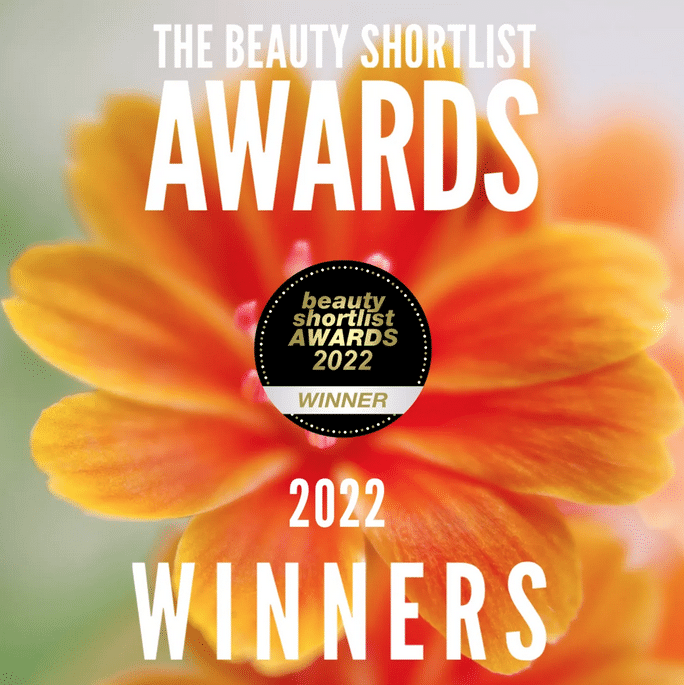 The winners of the Beauty Shortlist Awards 2022 have been announced, with many successful Formula Botanica graduates winning awards this year, including Orn Kuu, Lamia Biocosmetica, Kyushi, Flower & Spice, Rua, Organically Epic, OKOKO Cosmetiques, Apo.Ge, Creation Skin Sanctuary, Ayelet, SunLux, Alix Clo, OSCO, Wildcrafted Organics.
Entries were evaluated by three industry expert panels in the UK, USA and Australia over three months, and this year's main Beauty Shortlist brand category winners include:
Best New Skincare Launch 2021/22 – UK/EUROPE
Modern Botany (Ireland) – new launch
Best Natural Health Brand and Best Natural Health Product
WelleCo – The Super Elixir by Elle Macpherson
Best Reef-Safe Suncare Brand
Suntribe (Sweden)
Best Natural/Organic Brand UK
Evolve Organic Beauty
Best Natural/Organic Brand Europe
MADARA Organic Skincare (Latvia)
Best Natural/Organic Brand USA
Free + True
Best Natural/Organic Brand Australia
Retreatment Botanics by Olivia Newton-John
Best Inclusive Makeup Range
DOME Beauty (USA)
Best Hair Brand
Rossano Ferretti (Italy)
Best CBD Brand – UK
Kloris (CBD and CBD Skincare)
Best Blue Beauty Brand
Dr Jackson's (UK)
Best Plastic-Free Beauty Brand
SBTRCT (UK)
Numerous organic and eco-certified brands made the list, with Soil Association-certified brands Modern Botany (Best New Skincare Launch), Inlight, VOYA, Willow Organic, Verdant Alchemy and SKN-RG scooping awards alongside Weleda (NATRUE) and Scottish indie brand Seilich, the first Wildlife Friendly enterprise to be certified in the UK.
To see all this year's beauty and natural health winners and finalists, visit www.thebeautyshortlist.com.