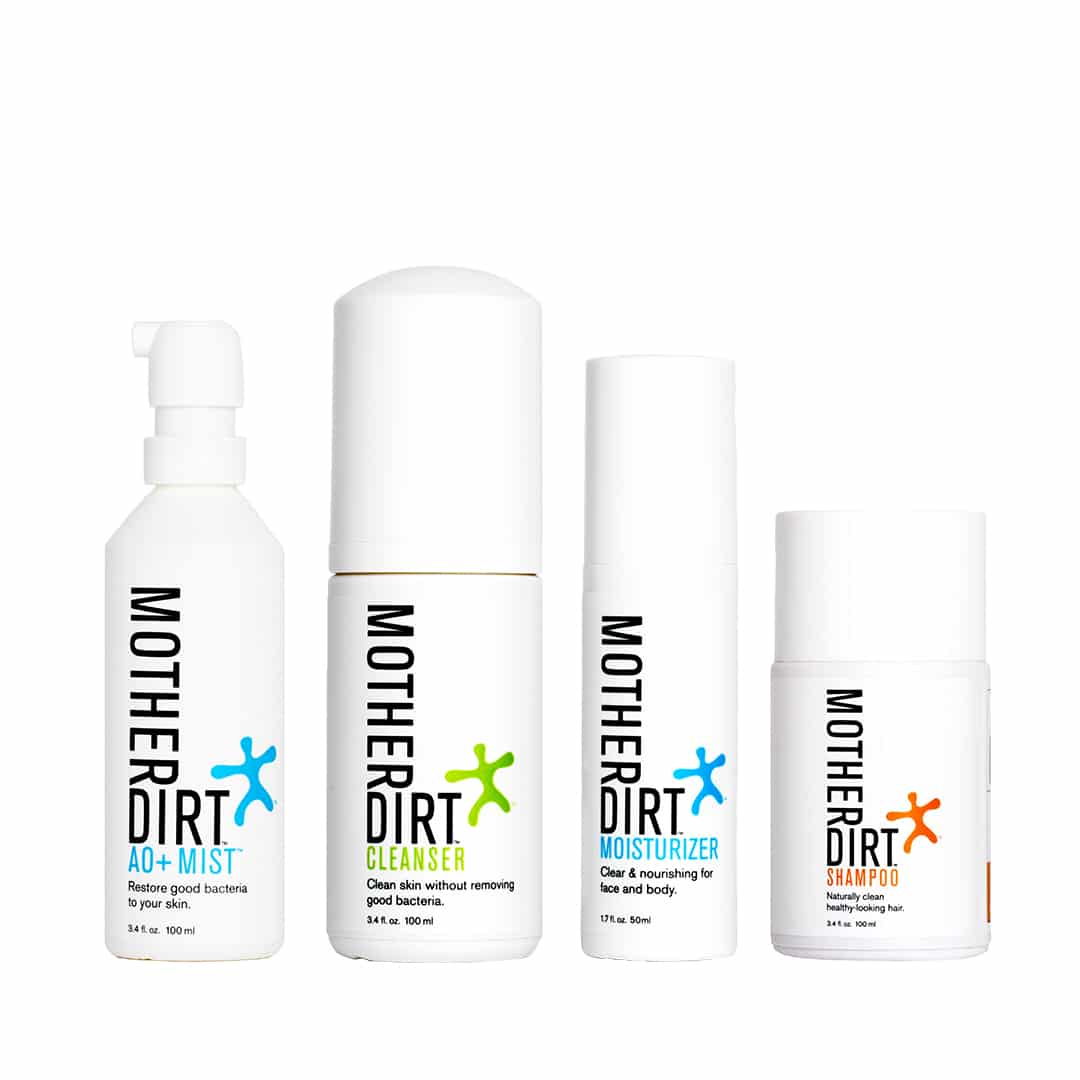 Mother Dirt, the disruptive personal care brand that created a wave of interest from the 2014 New York Times article "My No-Soap, No-Shampoo, Bacteria-Rich Hygiene Experiment," says its complete biome-friendly product line is now available in the EU and UK.
The range is available online at motherdirt.com and exclusively through the retail locations of Content Beauty & Wellbeing in London and all Whole Foods UK locations.
Core product, the AO+ Mist, contains a live culture of ammonia oxidizing bacteria (AOBs), a type of microorganism that, says the brand, has been lost from human skin through modern hygiene. The supporting products – Face & Body Cleanser, Shampoo and Moisturizer – are all described as certified biome-friendly, and specially formulated to ensure they do not have a negative impact on the ecosystem of the skin.
Mother Dirt says its expansion into the EU is reflects the quick take-off of the probiotic skincare movement. Fast category growth rates, its says, are in line with rising awareness of the downsides of over-cleaning and antibacterial wash products, culminating recently in the United States' FDA ban on the over-the-counter use of Triclosan.
"We've seen a high demand from the European audience since we launched in the US two years ago, and have been eager to bring those consumers a product line developed to support the skin's microbiome," said Jasmina Aganovic, president of Mother Dirt. "People are starting to realize that our skin, like our gut, needs a balance of good bacteria to be healthy."