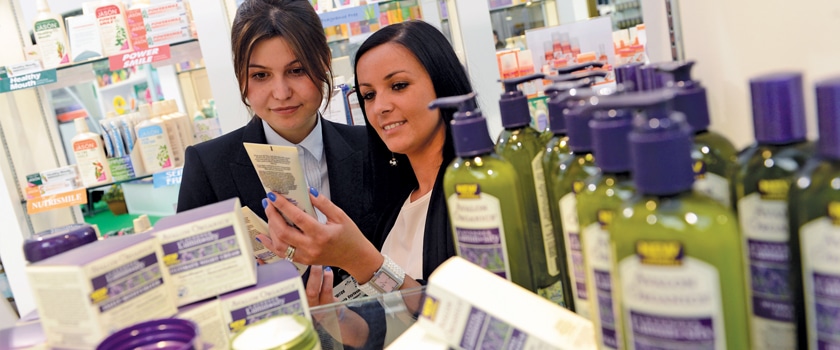 Women in Britain spent £1.15 billion on facial skincare in 2017, and sales are set to rise by 15% to reach £1.36 billion in 2023, according to research from Mintel.
While face wash (55%) is the UK's most popular cleansing product, facial cleansing wipes (up from 45% in 2017 to 54% in 2018) and micellar water (up from 19% to 27%) are also performing well.
With regard to facial care, day cream and night cream are proving the best performers, with usage of day cream rising from 59% in 2017 to 66% in 2018, and night creams up from 39% to 48%.
"As beauty trends continue to be inspired by Korean facial skincare routines, which can reach as many as ten steps, British women are adopting multiple cleansing routines and even using different cleansers for different occasions," says Roshida Khanom, associate director, beauty & personal care at Mintel. "The rise in different formats, from micellar waters to cleansing milks, oils and lotions, is also driving experimentation. Facial wipes remain popular due to their convenience and are sometimes used instead of a facial cleanser; however, with Government plans to eliminate single use products like facial cleansing wipes, the category could be affected."
Mintel found that despite the high daily usage of SPF facial skincare products (47%), there remains confusion around sun protection, with 40% of female facial skincare users finding it hard to know which level of sun protection to use on a daily basis.
The research also highlighted that while many Brits are glued to their mobile devices, only 5% of those surveyed were aware that electronic devices may be damaging to skin.  "Exposure to heavy blue light/high energy visible light (HEVL) from electronic devices such as computers and smartphones has become a daily occurrence for many consumers. While there is currently little definitive proof that HEVL exposure can impact the appearance of skin, scientific studies as recent as this year suggest such exposure may accelerate pigmentation changes and add fine lines and wrinkles. It is clear from our research that most consumers are unaware of the damage HEVL is capable of doing to our skin. Brands have an opportunity to rewrite the traditional anti-ageing narrative, and advocate a new set of pro-health skin solutions that are driven by blue light protection," concludes Roshida.
The research was carried out carried out by Lightspeed and involved over a thousand female Internet users aged 16 and over.