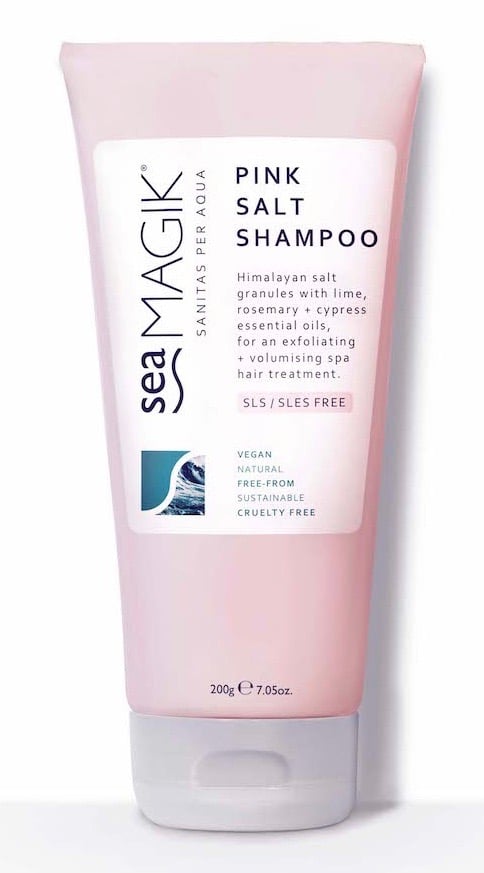 Independent British brand Sea Magik has created the first four products in a new range of experiential spa products for home use.
Sea Magik Pink Salt Shampoo fuses pure Himalayan salt granules with organic seaweed and essential oils of lime, rosemary and cypress to give natural exfoliation and volume.
Sea Magik 3-Seaweed Scalp Mud is designed to bring dry scalp and hair back to life. The daily-use silicone-free conditioner blends mineral-rich Dead Sea mud, organic seaweeds and coconut oil to soothe the scalp and deeply hydrate hair.
For on-the-go skin hydration, Sea Magik 21 Mineral Mist aims to remineralize and refresh skin by infusing natural water mist with the 21 minerals of the Dead Sea.
For mind and body relaxation, the new Sea Magik Turmeric Serenity Salts blend mineral-rich Dead Sea and Epsom salts, with therapeutic turmeric and essential oils of bitter orange and safflower.
The brand prioritizes sustainably sourced, renewable materials and minimal plastic, using bio-plastic derived from sugarcane where necessary. The products are 100% vegan, cruelty-free and free from harsh ingredients.