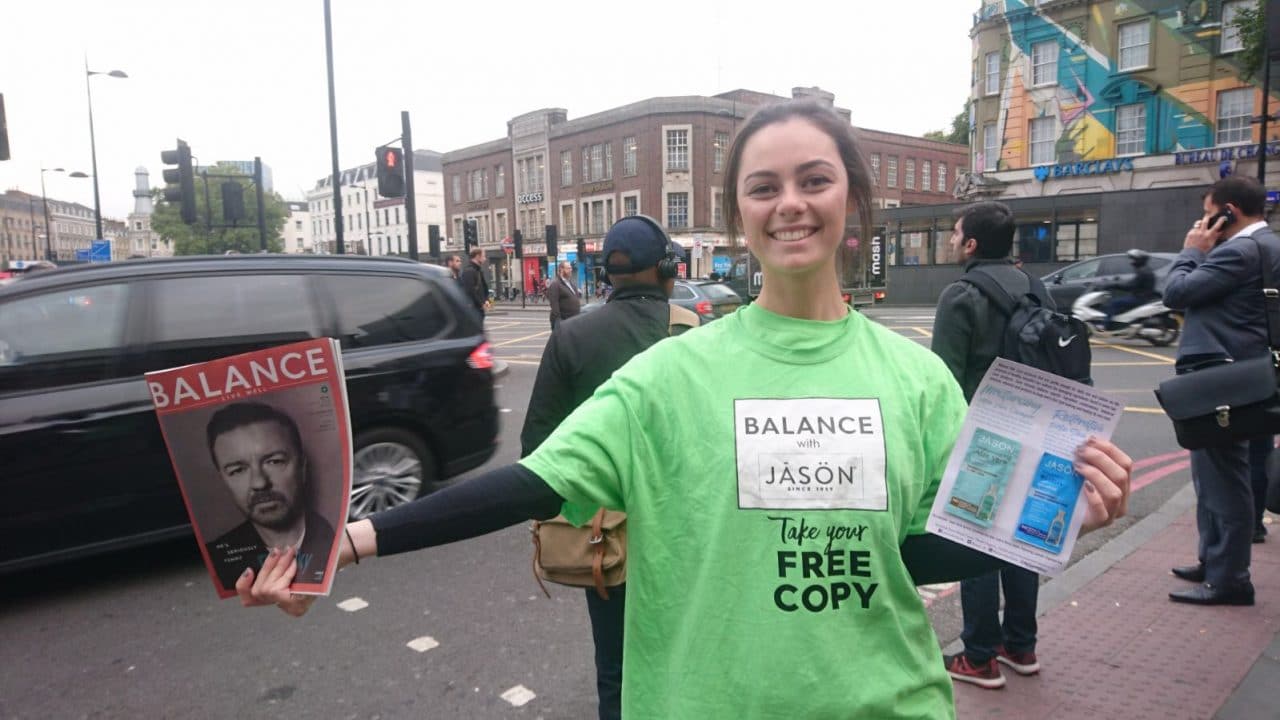 London streets have been awash with Jason hair care following a two-month sampling campaign with the free wellbeing title Balance Magazine.
The Wash the Day Away campaign saw 10,000 flyers distributed with the magazine in central London locations, including Kings Cross and Oxford Street.
The campaign also encompassed social media, POS to support sales in store, print advertising across key consumer titles including Natural Lifestyle, Your Healthy Living, Naturally Good Health, Balance, Healthy, Top Sante and Natural Health.
Kinetic is now moving on to its #onlygoodness campaign, launching this winter with a focus on vitamin E products. The campaign will include more digital marketing, POS including window display packs, print advertising, PR and sampling.
Both campaigns feature a new tagline for JASON – Beauty & Kind Since 1959 – to flag up the history of the brand.