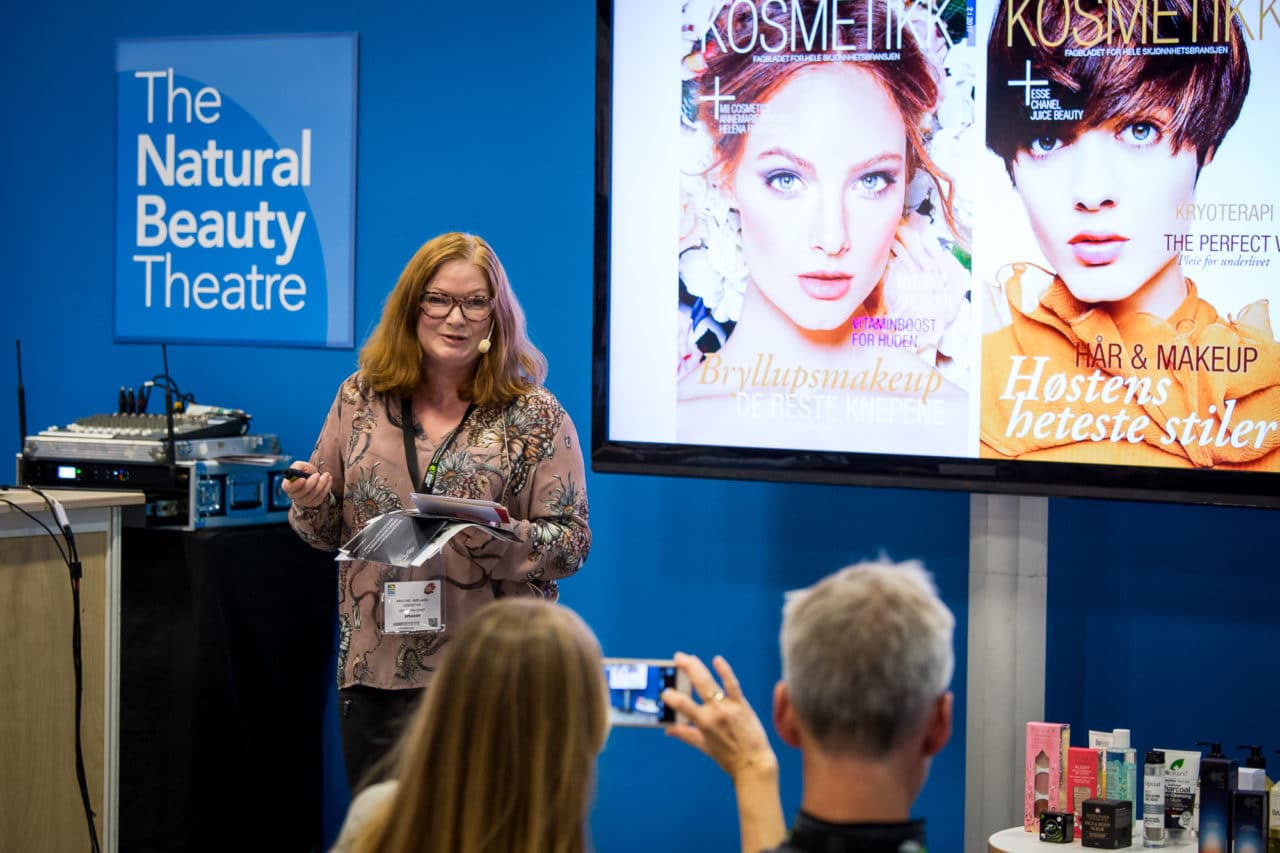 With the full seminar line-up now confirmed, Natural Products Scandinavia will provide unmissable insights from expert speakers and the very best green beauty innovations, when doors open at MalmöMässan on 14-15 November.
Renowned for attracting leading brand ambassadors and pioneers of the Nordic beauty sector, big names like NATRUE, AllergyCertified, Naturligt Snygg, Tree of Brands, Kosmetikk Magasinet and NOC Sweden are all preparing to reveal exciting new consumer research, trends, tips and inspiration on a range of hot topics affecting the industry today.
Upcoming trends
In the Natural Beauty Theatre Henrik Olteng, founder of NOC Sweden, will be covering the market development for the natural and organic cosmetics industry, summing up what is going on in the Scandinavian market based on a quantitative data survey conducted in 2018.
"Anybody with an interest in the business of natural organic beauty in Scandinavia, Sweden in particular, should be able to gain at least a few insights as to what is happening in the market – in retail, with brands and the general development," says Henrik Olteng.
Emma Bergqvist, founder of Tree of Brands, will also be talking about upcoming trends and what is important when entering the Nordic market.
Kristine Rødland, editor-in-chief of Norway's leading beauty trade magazine Kosmetikk, will return to the stage with her favourite products from the show floor combined with insight on the latest beauty trends.
Plastics problems
As plastic waste in cosmetics becomes more of a pertinent issue, Dr. Hana Mušinović, regulatory and scientific officer at NATRUE, will be providing an overview of plastics used in cosmetic products and packaging, focusing on existing global regulation and necessary considerations for safety and sustainability.
"This show is a great occasion to bring together different natural products suppliers and consumers as well as industry experts who are all passionate about making our society more sustainable," says Mušinović.
"Plastics have revolutionized our societies ever since entering our markets. Now they are revolutionizing them again, as both legislators and the industry try to search for their more sustainable alternatives. We are witnessing the rise of conscious consumerism where consumers demand to know more not only about ingredients and efficacy of the products they use, but more about their environmental impact. This talk will try to give answers to one of the major concerns of every conscious consumer, plastics usage and its control for both inside and outside our everyday products."
Tips and tricks
If industry professionals are looking for invaluable business tips and advice, Hannah Sjostrom, founder of the online green beauty shop Naturligt Snygg, has this covered. She'll be providing tips on the 'art of communication' for brands looking to make themselves heard.
Ewa Daniél, toxicologist and co-founder of AllergyCertified will also be providing her top tips on how to avoid skin allergies, and in another session, will be highlighting what's fact and what's fiction when it comes to 'label claims'.
For the full seminar line-up and timings, please visit www.naturalproductsscandinavia.com/education/natural-beauty-theatre.
Register for a free trade pass
Natural Products Scandinavia and the Nordic Organic Food Fair will return to Malmö, Sweden, on Wednesday and Thursday 14-15 November. For more information and to register for a free trade ticket, please visit www.naturalproductsscandinavia.com or www.nordicorganicfoodfair.com (direct link: www.eventdata.co.uk/Forms/Default.aspx?FormRef=NPSB8Visitor&TrackingCode=NPUK429).