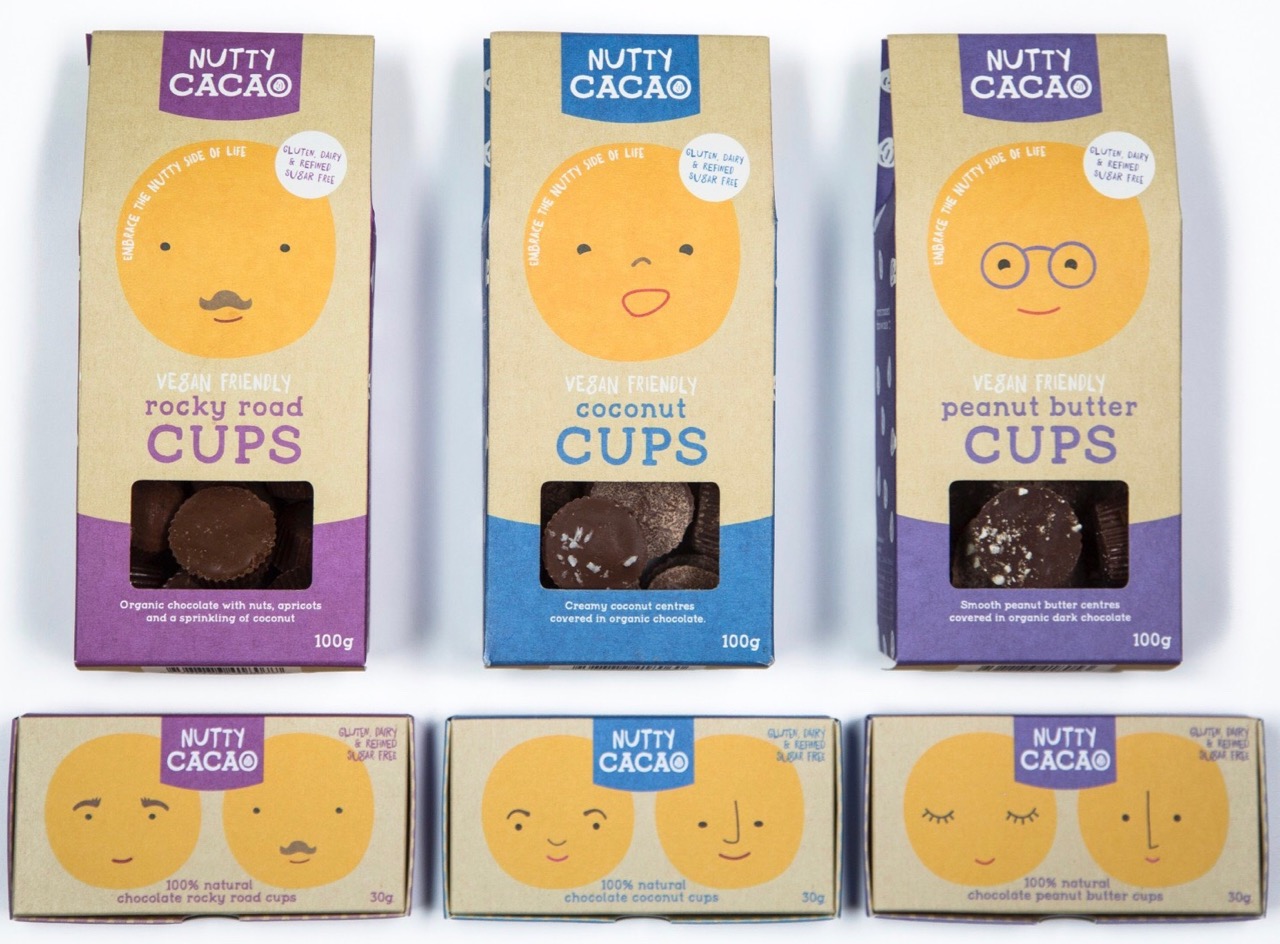 Vegan treat brand Nutty Cacao has created a line of vegan-friendly chocolate cups made with 100% natural ingredients.
Free from gluten, dairy and refined sugars, Nutty Cacao Cups are designed to provide a satisfying, guilt-free treat and are available in three varieties: Peanut Butter, covered in organic chocolate; Coconut – one part coconut and one part organic chocolate, layered; and Rocky Road, combining nuts, apricots, organic chocolate and a sprinkling of coconut.
The cups come in snack packs of two and sharing packs with branding and packaging that reflect the fun and cheeky side of the brand, while promoting its nutritional benefits, in comparison with traditional snack products on the market.
"Having a massive sweet tooth, I have always loved experimenting with new and healthy ways of snacking," says Nutty Cacao founder Claire Dinan. "The inspiration for the product, like its ingredients, is simple – naughty but nice, nutritious and delicious and more innocent than you think."
The Nutty Cacao Cups are handmade in the UK and contain no preservatives or additives.