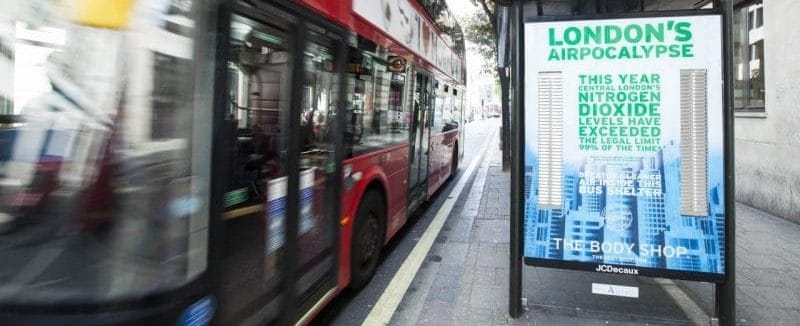 In regions such as Asia and the United States anti-pollution beauty and bodycare has broken into the mainstream, but according to Mintel, Europe is still trailing way behind.
In her piece Beauty Spot: Anti-pollution beauty – Why Europe needs to step it up, Mintel's Vivienne Rudd says that despite the perils of urban pollution being highlighted to consumers through government campaigns, the beauty industry in Europe has been slow to respond. "Beauty brands need to step up their launch activity, creating targeted formulations backed with compelling and meaningful marketing," she says.
"Despite the high level of concern, anti-pollution new product development in Europe's beauty and personal care market is stagnating. According to Mintel Global New Products Database, such products accounted for 1.3% of European beauty and personal care launches in both 2015 and 2016, and fell slightly to 1.2% of launches in January-May 2017. In contrast, Asia Pacific saw anti-pollution launches grow from 1.2% in 2015 to 1.7% in 2016; in North America, the share rose from 1.3% to 1.4% over the same period."
Whereas previously it has been difficult for brands to support their anti-pollution claims, Rudd says that testing agencies have been working on protocols to evaluate anti-pollution protection, which can be used to sway sceptical consumers and move towards an anti-pollution index similar to SPF ratings which can be used on packaging.
Rudd flags up some brands which are on the ball when it comes to anti-pollution solutions, such as REN which has a Clean Skincare Flash Defence Brume Anti-Pollution mist designed to protect skin from the ageing effects of free radicals and environmental pollution, and the Aveda Pramasana Purifying Scalp Cleanser which uses babassu and wintergreen to nourish and support the scalp's protective barrier against pollution.
Rudd points out that as an increasing number of beauty brands develop products to address problems caused by pollution, some have been accused of jumping on the bandwagon for pure profit rather than contributing to alleviating them.
Some, however, have taken the opportunity to make their mark. In May, for example, The Body Shop teamed up with Airlabs and JCDecaux to pilot an outdoor advertising campaign in London which used posters that remove nitrogen dioxide and particulates from the air, leaving it up to 95% cleaner.