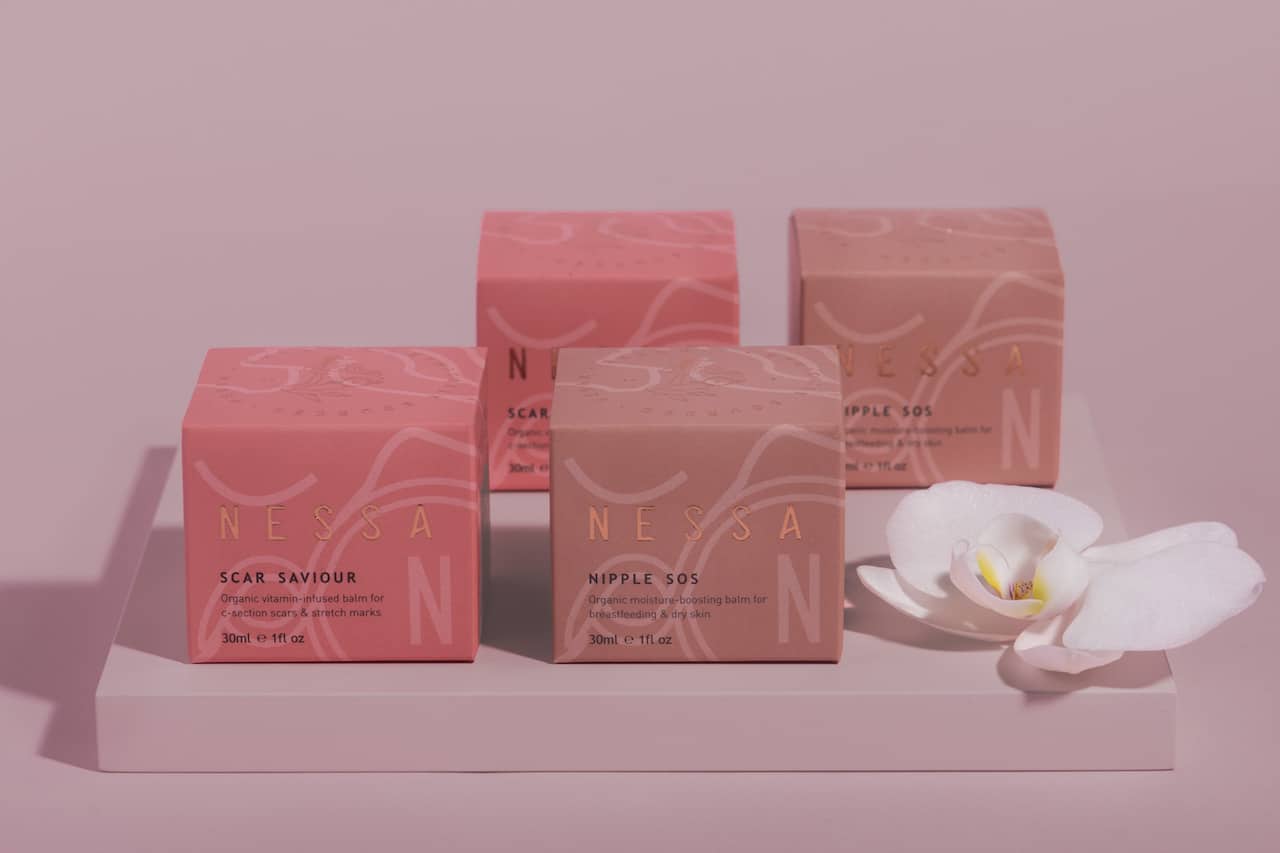 New independent skincare brand NESSA has launched with a mission 'to change the face of pregnancy and post-partum recovery skincare'.
Launching with an initial two-strong range, the brand has been designed to address the real issues and needs of every woman through pregnancy, to post-partum recovery, and into parenthood.
"The first few weeks of your baby's life are the most important," comments NESSA founder Fiona Toomey. "And I believe mothers should have as much support as possible during this time, so their focus can be where it really matters. NESSA was created to make this period better, for every mother."
Nipple SOS is one of the few lanolin-free nipple balms available, according to the brand, and is packed with moisture-boosting cocoa and mango butters blended with castor, coconut and camellia oils to soothe and renew dry nipples and skin. Safe for both mother and baby, there is no need to remove before breastfeeding.
Scar Saviour is a vitamin-infused balm offering instant hydration, working to restore vital skin functions and helping with old or new scars, irritated skin and breakouts. It is loaded with plant actives including turmeric, liquorice and marshmallow root to provide anti-inflammatory and antioxidant effects, combined with hydrating jojoba, almond and argan oils, cocoa butter and vitamin E which work together to boost collagen.
Both products are 100% natural, vegan, fragrance-free, and made with certified organic ingredients.