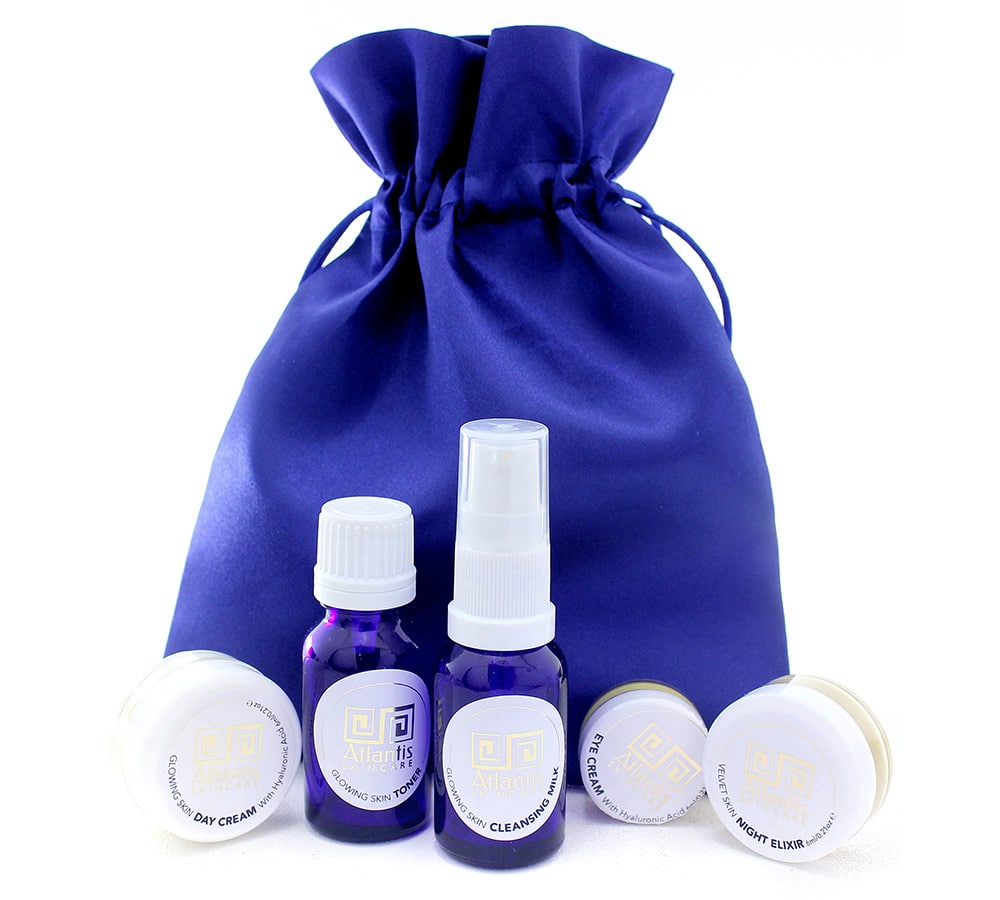 British natural skincare brand Atlantis Skincare has launched a Luxury Travel Set offering compact, travel-sized skincare designed for travelling or gifting.
The Atlantis Skincare Travel Set comes in a drawstring bag and includes: Glowing Skin Cleansing Milk (20ml); Glowing Skin Toner (20ml); Glowing Skin Day Cream (10ml); Velvet Skin Night Elixir (10ml); and Eye Cream with Hyaluronic Acid (5ml).
Using organically certified formulations where possible, each product is freshly made by brand founder Zane Piese from a dedicated facility in the Bath countryside. The products are not tested on animals, are vegetarian and vegan-friendly, and the brand practices sustainable sourcing direct from like-minded, trusted suppliers.