The key findings of the 2020 Organic Beauty & Wellbeing Market report, along with fresh consumer data gathered in late 2019, have been unveiled to trade and consumer press in Soil Association Certification's annual Trends Summit, held at Bamford shortly before the UK's social distancing measures were introduced.
Headline figures in the report show the UK market for certified organic and natural beauty products to be worth £106.4 million – that's following a 23% growth in sales in 2019. According to the SA, this marks the 'ninth consecutive year of double-digit growth, and third biggest percentage growth since 2010'.
The report attributes the growth in part to the rise in conscious consumerism – a topic of conversation discussed by participants of the Summit's panel: Georgia Barnes, senior business development manager – beauty and wellbeing, Soil Association Certification; Tim Field, head of sustainability, Daylesford; Louise Riby, director of business development, Bamford; and Rosie Greenaway, Editor of Natural Beauty News.
Sustainability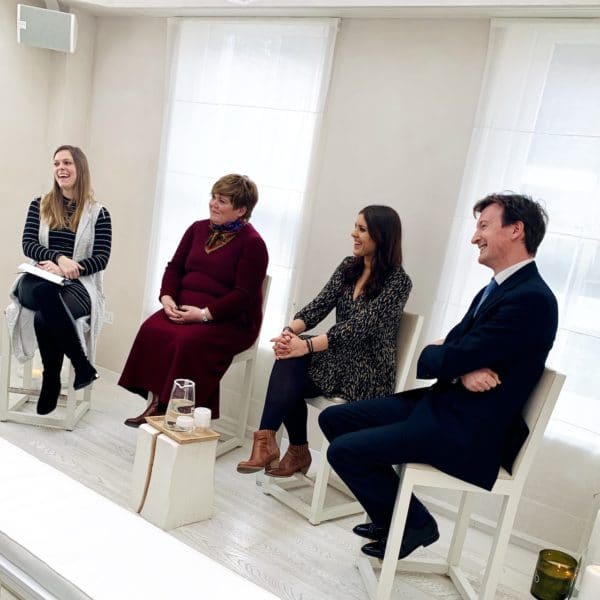 Speaking on the opportunity sustainable beauty represents, Field told the audience: "The time is now. We need something big this year – and something that is going to shift the mainstream dial. It will be coming from people who are aware of organic beauty, organic wellness and being good to themselves. There is a huge opportunity this year.
"It's about soil health. If you look after your soil … you will have vitality in your plants, and you will have vitality in your livestock. You have a circular economy of nutrient replenishment. If the soil is healthy, the animals are healthy, and we are healthy," he added, making the connection between food, farming and beauty.
Consumer and brand transparency
On behalf of Bamford, Riby commented on the importance of communication between brand and consumer: "For us, it's always about challenging our supply chain to make sure we are making the best products. It's important that the consumer understands what that means. Transparency is a big thing. The consumer needs to understand what they're buying. That's a key factor. For us, we are moving the certification logo to the front of the pack – so people do understand what they're buying."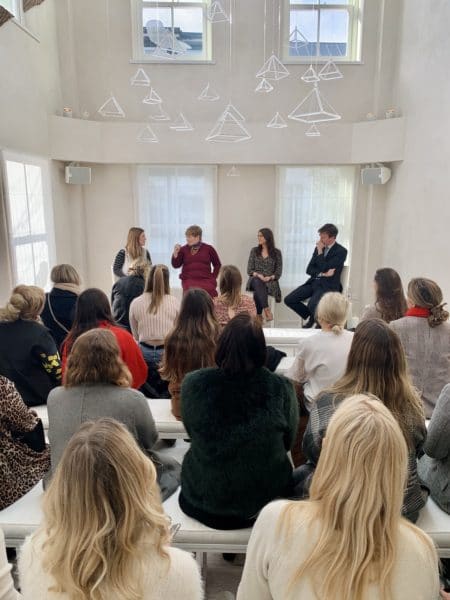 Efficacy
Two further findings from the report – 83% of brands believe efficacy is a 'key driver for loyalty' and 96% of brands believe customers are looking for quality – were backed up by Riby who stressed the importance of ensuring a product works. "You have to be really clear about what you are and make sure that the consumers understand this. We are constantly working to make sure the efficacy is there. I genuinely believe that natural products do work. I think if you've got something that's about making you feel great, and you can see the different too – that's really great.
"It's a lifestyle approach; everything we develop is conscious of how it's going to work on you –physically and emotionally. It has that whole 360 approach," she added.
Speaking after the Summit, panel moderator Barnes comments: "Our panel was an engaging and important discussion debating the importance of sustainable development across beauty, food and farming – organic certification provides the framework for brands to be able to make sustainable choices. With over 79% of people more likely to buy a product if it is labelled as organic, the need for transparency in the organic beauty industry has never been more prevalent."
Soil Association Certification's Clare McDermott adds that 2020 holds great promise for organic beauty: "2020 promises to be an exciting year of cutting through the noise, to drive real, heartfelt solutions to sustainability as more retailers' stock certified organic and natural beauty brands in response to this demand with transparency being of the utmost importance to today's citizen."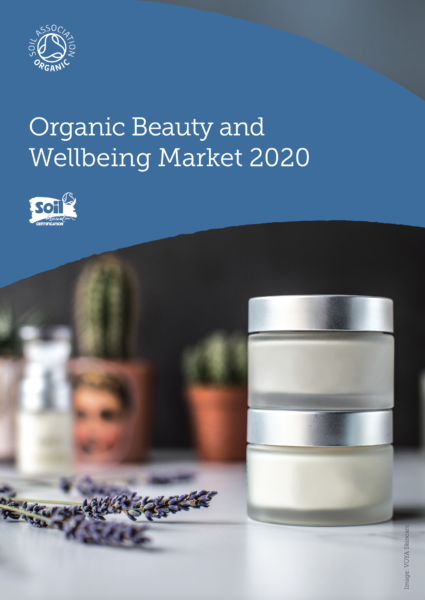 The report at a glance:
79% of people are more likely to buy a beauty product if it says "organic
92% of those surveyed would choose organic beauty as it would make them feel like they were doing the right thing or making a positive choice.
81% said that by choosing organic they were doing the right thing for the environment
87% of brands customers feel passionately about supporting environmental initiatives
64% of consumers are now looking for products with recyclable packaging
56% of people said they looked for logos because it allowed them to support the causes they care about.