Luna Eyes by Sensory Retreats is a new self-heating cotton eye mask, scented with lavender to encourage a better night's sleep.
The brand describes the Luna Eyes as 'the equivalent of a cosy pair of cashmere socks to keep your feet toasty and warm' – velvety soft to touch, comforting and indulgent.
The lavender-infused masks heat up in seconds, but the brand says the warmth lasts for up to 25 minutes – 'ample time to send you off to the land of nod', to calm the parasympathetic nervous system, relax the brain and reduce stress and anxiety.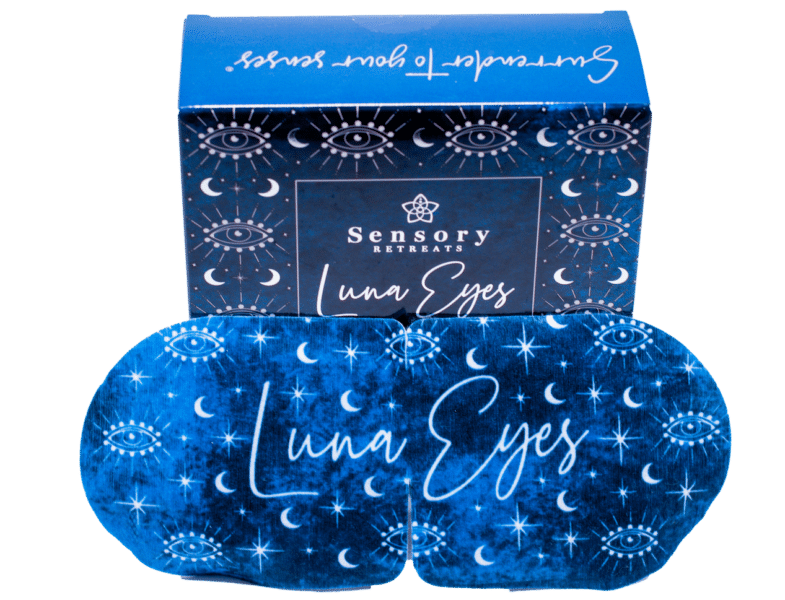 The masks feature specially designed hoops which sit close to the face and eyes, preventing light from seeping in at the corners, potentially disrupting sleep.
The box contains seven single-use masks – one for each night of the week – to allow for Luna Eyes to become part of a nightly bedtime routine and is accompanied by an 85-minute Crystal Singing Bowl soundtrack 'to promote deep relaxation, rebalance your energy chakras and instil a sense of calm from top to toe'.
A 2017 study Japanese study by Dr Sakamoto et al tested the effects of wearing a hot eye mask at bedtime on sleep quality in females with mild sleep problems. They found that warming the periocular area around the eye before going to bed was effective in improving 'subjective sleep parameters, such as feelings of restfulness and being refreshed in the morning'.
In support of mental health awareness, for each box of Luna Eyes sold £1+VAT will be donated by the brand to Mind.