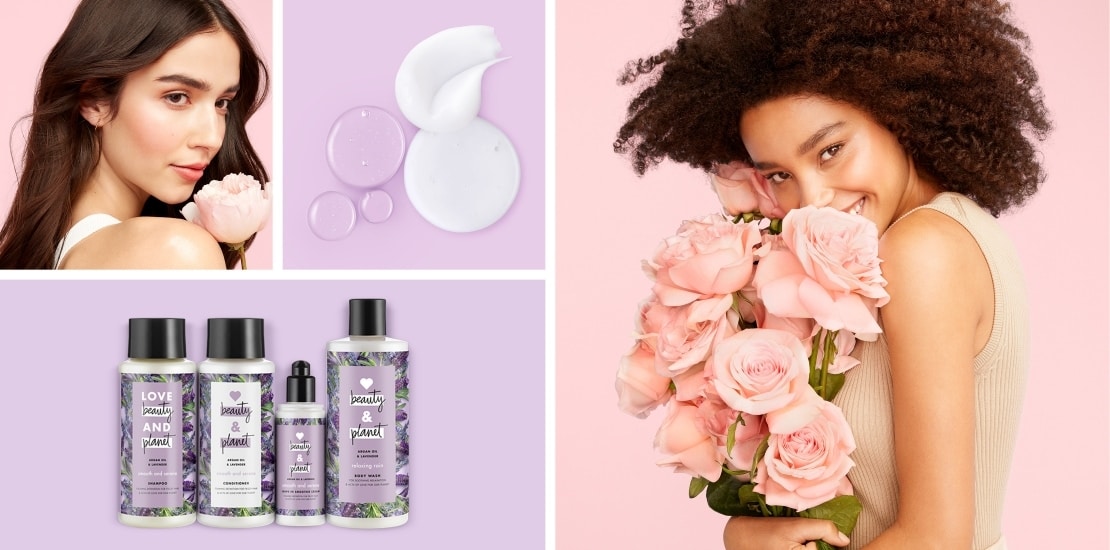 Unilever's new 'responsible beauty' brand Love Beauty & Planet has arrived in the UK, with further launches into Europe expected later this year.
Love Beauty & Planet (LBP), Unilever's first new beauty and personal care brand in 20 years, debuted in the US in December 2017.
The new line is being positioned by Unilever to compete in a market currently dominated by independent boutique brands. Competitive price points in the UK (rsps of £.5.99 to £9.99) are set to make the new range a strong retail proposition.
Unilever has worked hard to ensure that LBP comes with some convincing sustainability credentials, stating on its website that it set itself 'six goals for a better future' – sustainable sourcing (its target is for all the natural ingredients it uses will be from certified sustainable sources by 2020), reducing waste (all packaging is made from 100% recycled plastic), saving water (facilitated, for example, by 'fast-rinse conditioner technology'), reducing carbon footprint, supporting environmentalists and benevolent beauty.
The brand comes with a backstory that echoes those of the start-ups and pioneer brands that Unilever has been busily been snapping up in recent years. "Love Beauty and Planet was started by a group of like-minded people who believe that looking good and doing good should go hand-in-hand," the website declares.