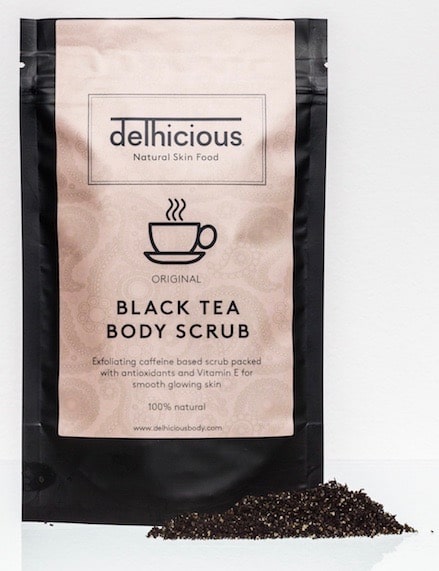 New skincare company Delhicious has launched with a Black Tea Body Scrub, said to be a UK first.
Designed as a multi-action exfoliator that buffs, tones and brightens dull skin, the scrub is suitable for all skin types, is 100% natural, vegan and cruelty-free.
The Black Assam tea used in the scrub is packed with antioxidants and caffeine to target a range of skin imperfections and rejuvenate skin to leave it soft, smooth and glowing. The scrub also includes Himalayan pink salt and sweet almond oil.
Commenting on the launch, Delhicious co-founder Zara Ismail says: "We saw a gap in the market for a fun, modern Indian beauty brand. What currently exists follows a similar pattern of looking very herbal and aimed at an older market. We wanted to make Ayurvedic beauty more accessible for a younger audience, so Delhicious Body was born."
The brand donates 10% of profits from each sale to help eliminate human trafficking.