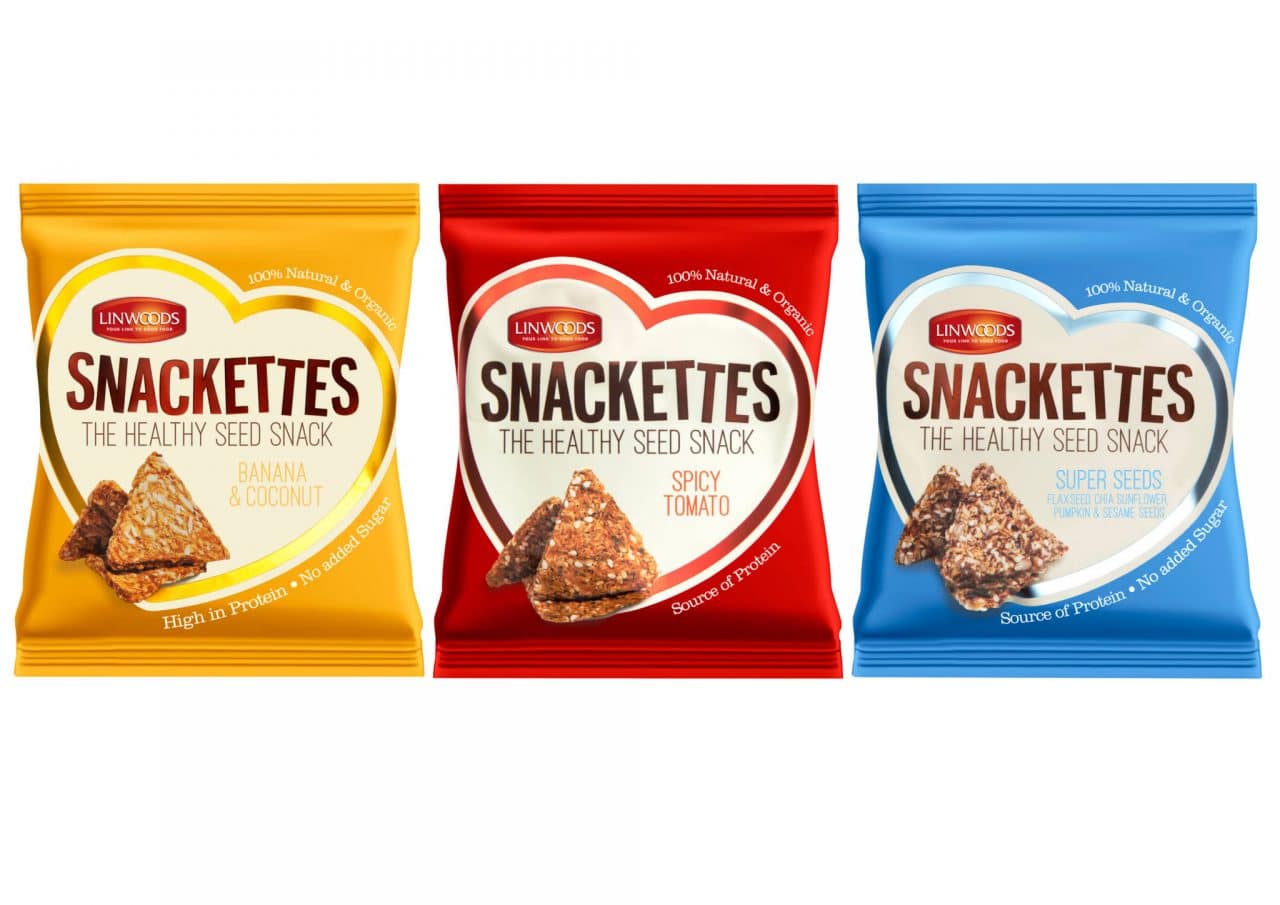 Northern Irish superfood company Linwoods has unveiled its latest creation: Snackettes as a slow cooked, natural and nutrition-packed alternative to unhealthy nibbles.
Packed with seeds – including flaxseeds, sesame seeds, chia seeds and sunflower seeds – the triangle-shaped treats are 100% organic and available in three flavours: Banana & Coconut, Spicy Tomato and Superseeds. They have no added salt or sugar and are a good source of fibre, protein and omega-3s.
"Eating well isn't just about avoiding the foods which we all know are firmly on the 'naughty list'." says Sarah Shimmons, head of marketing, Linwoods. "We also want to help people to make positive choices by offering great natural foods which not only taste good, but actually do you good with every bite.
"When we fancied a healthy snack in a handy packet we couldn't find one, so we harnessed our seeds, nuts and berries expertise and invented Linwoods Snackettes. The result is a great-tasting alternative to sugar and salt-filled snacks, perfect to eat on the go, post-workout, or simply to enjoy when you feel you need a tasty treat."