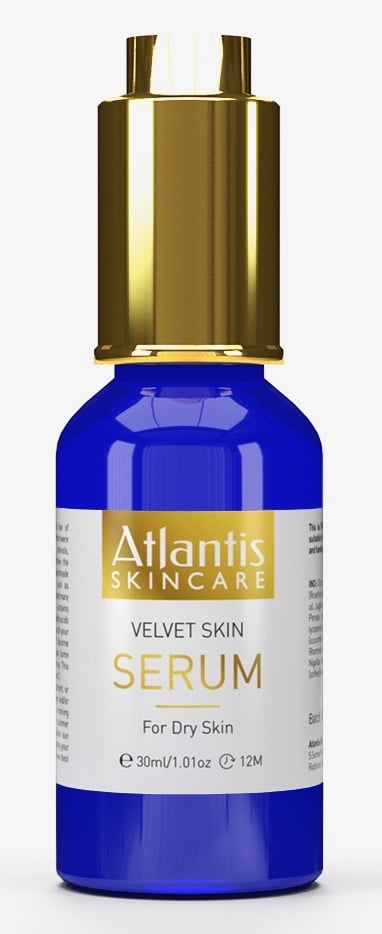 British brand Atlantis Skincare has introduced three new products to its natural skincare range in the form of two serums and a body oil.
The Glowing Skin Serum Gel combines the power of eight different plant extracts – including aloe vera, papaya and nettle – to moisturize, tighten skin and reduce the appearance of fine lines and wrinkles, while increasing the skin's strength and elasticity.

Velvet Skin Serum for Dry Skin is a concentrated mix of super oils, designed to moisturize and nourish the skin, clearing signs of dryness, and promoting radiant skin. The key ingredients are rice bran oil, avocado oil, tomato seed oil and vitamin E.
The Glowing Skin Luxury Body Oil has been created to provide maximum support for skin, increasing strength and elasticity. The blend of oils – including rosehip, rice bran and baobab – and vitamin E deeply moisturizes and soothes the skin, to improve texture and tone. The light yet intensive formula melts easily into the skin.
The award-winning Bath-based brand launched in autumn 2017 to offer all-natural and, where possible, organically certified formulations. Each product is handmade by brand founder Zane Piese.
The products are not tested on animals, are vegetarian and vegan friendly, and the brand practices sustainable sourcing direct from mindful, trusted and on-site tested farms.