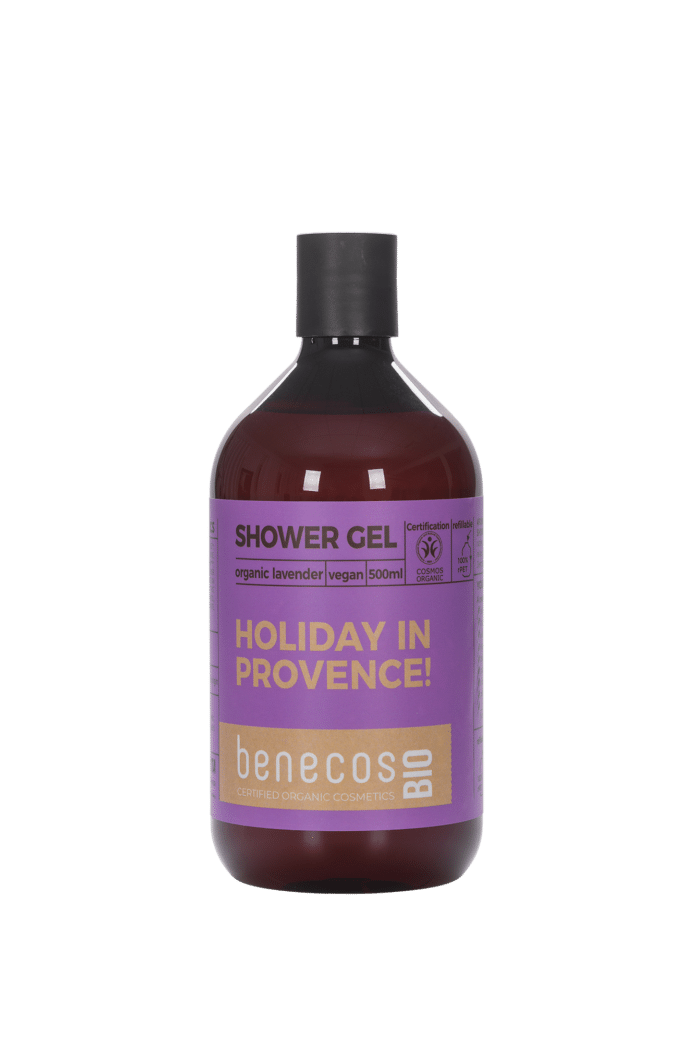 The benecosBIO range of natural hair and skincare has been designed with 'a unique story telling concept and provocative slogans' to attract a new audience to the brand's eco-friendly products.
The new benecos range is created using COSMOS Organic-certified ingredients that are dermatologically tested and vegan friendly, including oats, gin, grapefruit, green tea, lavender, hemp, olive, coffee, beer and mint. The raw materials for the BIO are as sustainable and locally sourced as possible, for example apple juice sourced from a local organic farm and organic gin from the nearby Taunus region. The brand is also using upcycled ingredients, such as organic wild rose oil – a by-product of rosehip jam production.
The expansive benecosBIO collection is packaged in larger, 500ml recyclable bottles made from recycled PET, and includes:
Shower Gels: Give Me The Green Light, Holiday in Provence, Your Body Will Be Grapeful, Sour & Spice and Everything Nice, Where The Wild Roses Grow and Oatly Clean
2in1 Body & Hair Shower Gels: Let The Shower Be-Gin, The Grass Is Always Greener, Mint To Be and Olive To Shower
Body Lotions: Olive Your Body, They Call Me The Wild Rose, You Oat To Know Better
Shampoos: Energised & Grounded, Keep Off The Grass, Cheers To Beers, Start Your Day Grape and My Oat Milk Brings All The Repair To My Hair
Conditioners: Dope Hair Day, Grape Hair Day and Oatly Repaired
"With benecosBIO we want to reposition the benecos care products to differentiate ourselves from the mass of competitors," says the brand. "Having something more provocative and louder, away from the well-behaved look benecos had until now, as well as using contemporary pack sizes (500ml-plus volumes).
"The great design and the wonderful fragrances support our concept to become a favourite in the bathroom. With benecosBIO, we offer the perfect mix of high quality ingredients, resource-saving packaging and a great design to our customers."