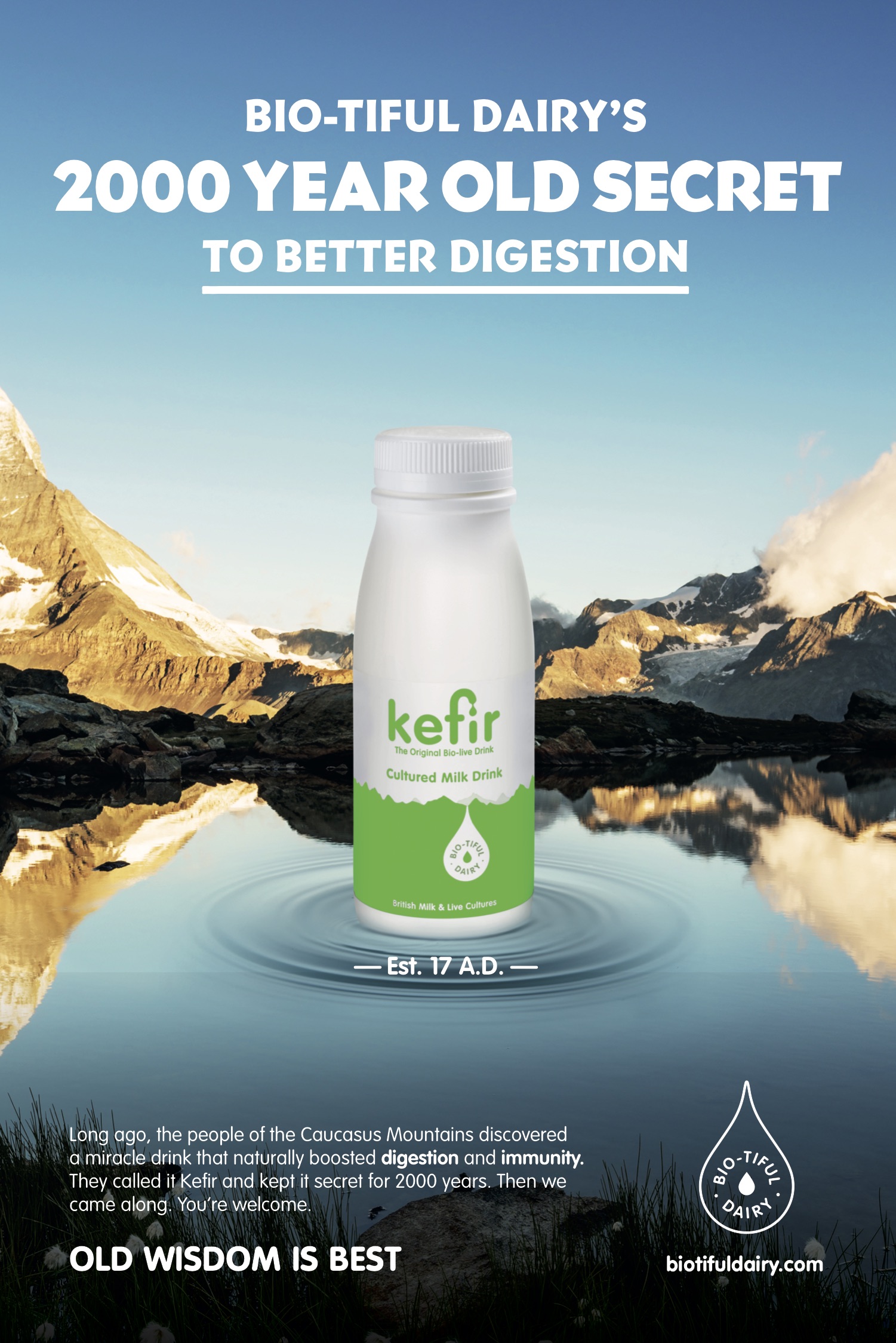 Kefir brand Bio-tiful Dairy has launched its first out-of-home (OOH) advertising campaign.
The campaign, which celebrates kefir's 2,000-year-old heritage and benefits, is appearing on tube, railway boards and close to key retail outlets. It will be supported by an integrated nationwide sampling, influencer, PR and social media campaign.
"We are very excited about our first OOH campaign, which supports our growing success and will help further raise the profile of Bio-tiful Kefir as we expand into new and existing UK retailers," says Natasha Bowes, CEO and founder of Bio-tiful Dairy. We look forward to many more people discovering the benefits of this ancient secret."
The brand has experienced 250% year-on-year growth since its launch in 2012, and expects to see what it calls significant sales increases alongside the business' expansion. Bio-tiful Dairy now sells over 30,000 bottles per week.