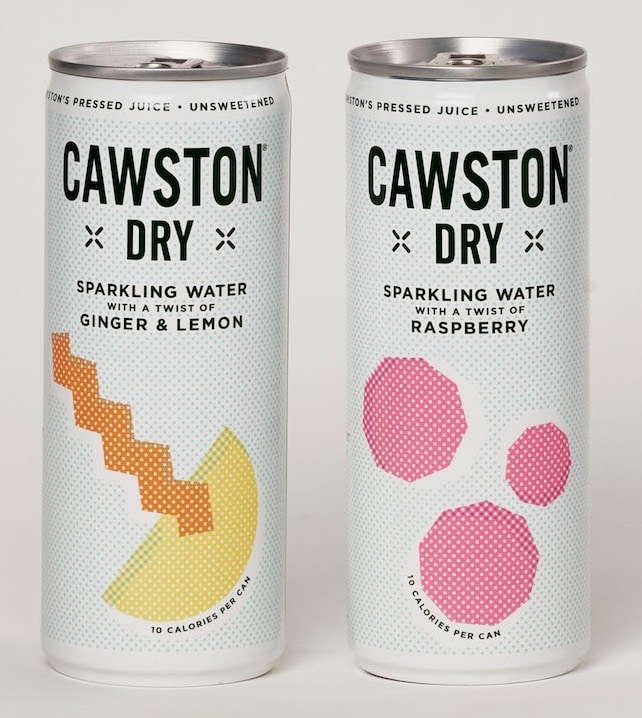 Cawston Press has introduced a new range of sparkling drinks for those wanting an everyday option that's less sweet than the average soft drink.
Available in two flavours – Ginger & Lemon and Raspberry – the Cawston Dry drinks are a simple blend of British sparkling spring water, a twist of Cawston's pressed juice and natural extracts. They contain no added sugar and nothing artificial.
At ten calories a can, the range is aimed at the growing number of shoppers seeking out unsweetened grown-up soft drinks made with natural ingredients.
"Flavoured sparkling waters are the fastest driving segment within waters, but they can be austere or taste artificial," says Cawston's head of taste, Micah Carr Hill. "So with Cawston Dry, our focus was flavour. Adding a twist of our pressed juice and natural fruit extracts, makes for a much more rounded finish; a refreshing but dry profile that tastes of real fruit. That little splash of our renowned pressed juice makes a big difference."
Company MD Steve Kearns adds: "We know shoppers are looking for drinks with low calories and less sugar, without scrimping on flavour. They're also wary of artificial sweeteners. They want sustainably sourced ingredients and recyclable packaging; all at a competitive price point. Cawston Dry is perfectly positioned to deliver on all fronts. It feels like a positive turning point in our sector that people are now demanding better quality soft drinks, and we're proud to be leading the charge in creating them."