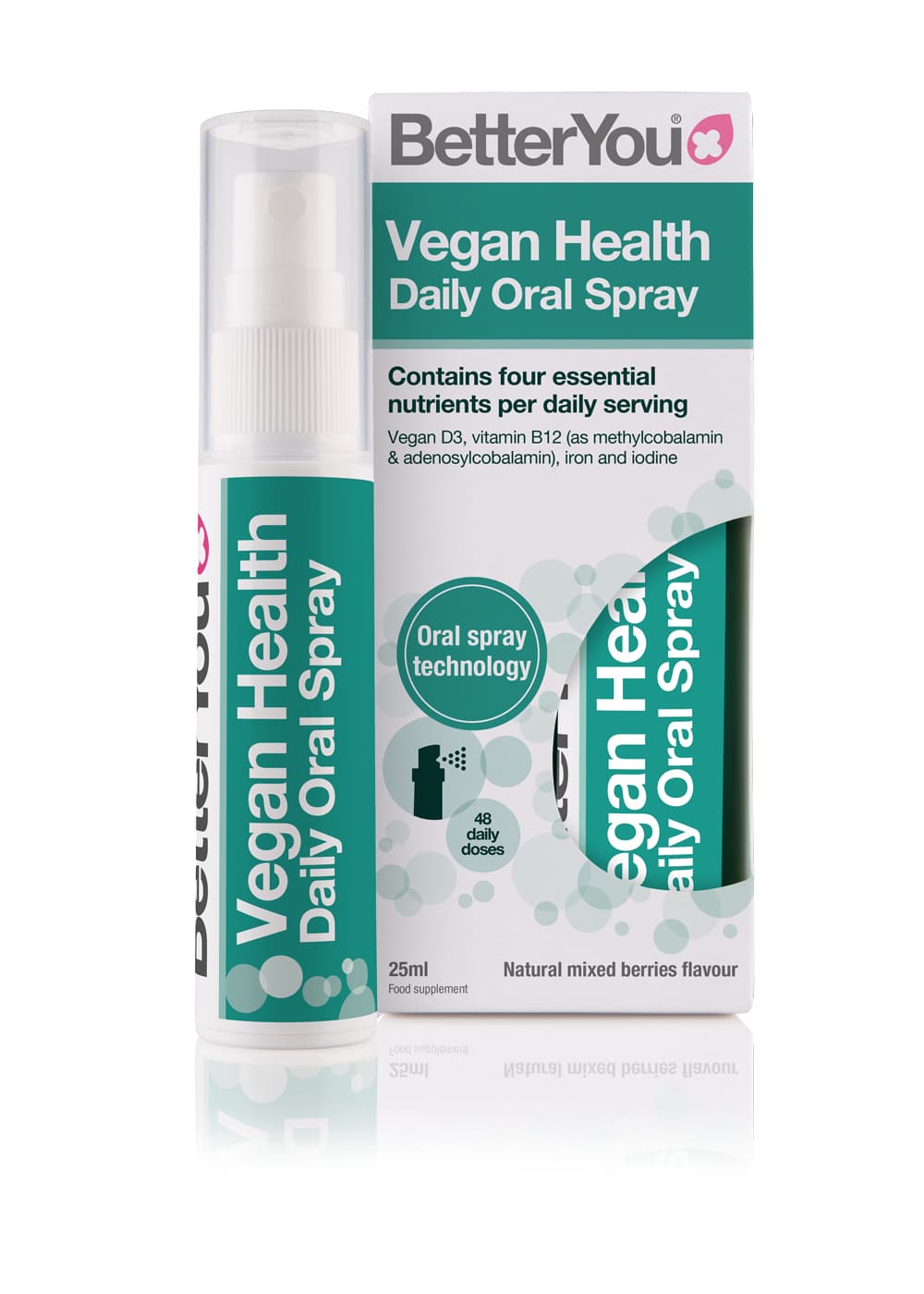 In what it states is a world first, BetterYou has unveiled an oral spray specifically designed to support those on a vegan diet.
Vegan Health Daily Oral Spray has been formulated with four essential nutrients that are under-represented in a plant-based diet: vitamin D3, vitamin B12, iron and iodine.
The spray provides an optimum strength of 3000iu of vegan certified vitamin D3 and 6μg of vitamin B12, which is an equal combination of methylcobalamin and adenosylcobalamin, ideal for bioavailability and utilization within the body.
It also offer 5mg of highly bioavailable ferric EDTA iron to help maintain healthy iron levels, plugging any gaps left from plant-based nutrition, and 100% of the European Nutrient Reference Value of iodine, identified as 150μg, to ensure optimal levels.
"I am beyond proud to unveil yet another world's first from BetterYou," says Andrew Thomas, BetterYou founder and MD. "The amount of people following a plant-based diet has quadrupled in the past four years and while it does have its advantages, it's important for people to recognise that removing food groups from your diet can also remove vital vitamins and minerals.
"At BetterYou we take a research-led approach to effective supplementation and pride ourselves on using pioneering delivery mechanisms to create effective and convenient products. There's nothing more convenient than the ability to supplement the four main nutrients essential to supporting those on a vegan diet, in one highly effective – and great tasting – oral spray."
BetterYou's Vegan Health Daily Oral Spray has a natural mixed berry flavour and is the first BetterYou product contained in a bottle made from 70% ocean waste plastic along with 30% Post-Consumer Recycling. The spray is also 100% recyclable.