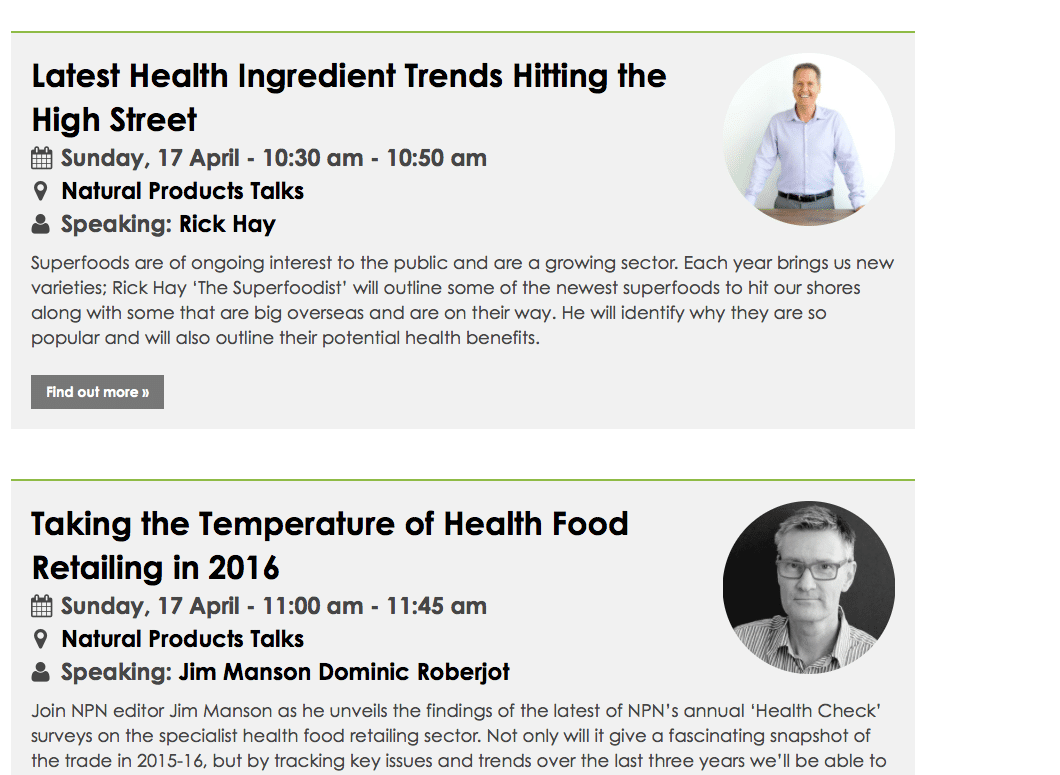 The full talks and education programme at this month's Natural & Organic Products Europe show (17-18 April ExCel, London) is now available to view online at www.naturalproducts.co.uk.
We've lined up a host of world-class speakers for our 2016 education programme for this year's Natural & Organic Products Europe. Whether it's a fast-paced TED-style talk or a panel discussion in the Natural Products Theatre, a sparkling beauty trends presentation in the Natural Beauty Theatre or a top chef whipping up a culinary storm in the Natural Food Kitchen, we'll be serving up the best speakers and the hottest topics.
You'll be able to step into the future with our panel of experts for our special panel discussion 20:20 vision: Imagining the VHMS category in 2020. We'll be unveiling the latest findings on the heath of natural products retailing from our own NPN survey – it's a session packed with revealing data, and a few surprises! And if you want to find out about the latest ingredients trends hitting the high street you'll want to catch up with Rick Hay, the 'superfoodist'.
Big name speakers include Patrick Holford (talking about how to manage carbs without becoming carbophobic), Craig Sams (who'll be drilling down into the microscopic wonders of soil) and leading US natural commentator Jack Challem, aka The Nutrition Reporter.