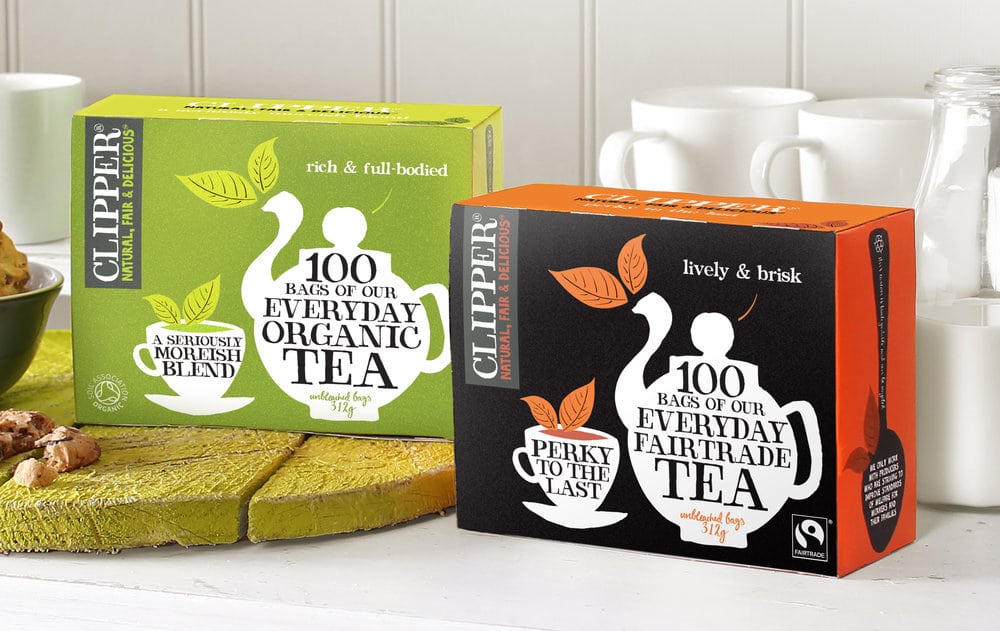 Wessanen-owned organic and Fairtrade tea brand Clipper is launching what it is claiming is the world's first plastic-free, non-GM and unbleached heat-sealed tea bag.
Tea brands have been under growing pressure from green groups and consumers over materials used in tea bags and tea bag packaging. Small amounts of plastic are used in teabags at the point at which the bags are heat sealed. This, campaigners say, means that the bags are unsuitable for composting and adds to the amount of persistent microplastics in the environment.
The new Clipper bag has been over a year in the making and is formed from a blend of natural fibres based on banana plant cellulose and a biopolymer made from non-GM plant material called PLA that holds the bag together in the place of synthetic polypropylene.
Roll-out for the tea bags began in October, and from January 2019 all packs containing the new tea bags will feature a notice informing consumers about the new eco materials.
Wessanen UK ceo, Emma Vass, says: "We believe in making ethical and sustainable choices and want to provide the best products for both our consumers and the world we live in. Having worked tirelessly to find a completely natural, non-GM solution, it is fantastic to see the new tea bags now in full production. As a brand, Clipper is all about the joy that comes with each and every cup of tea – and we believe the purest joy comes with a clear conscience."