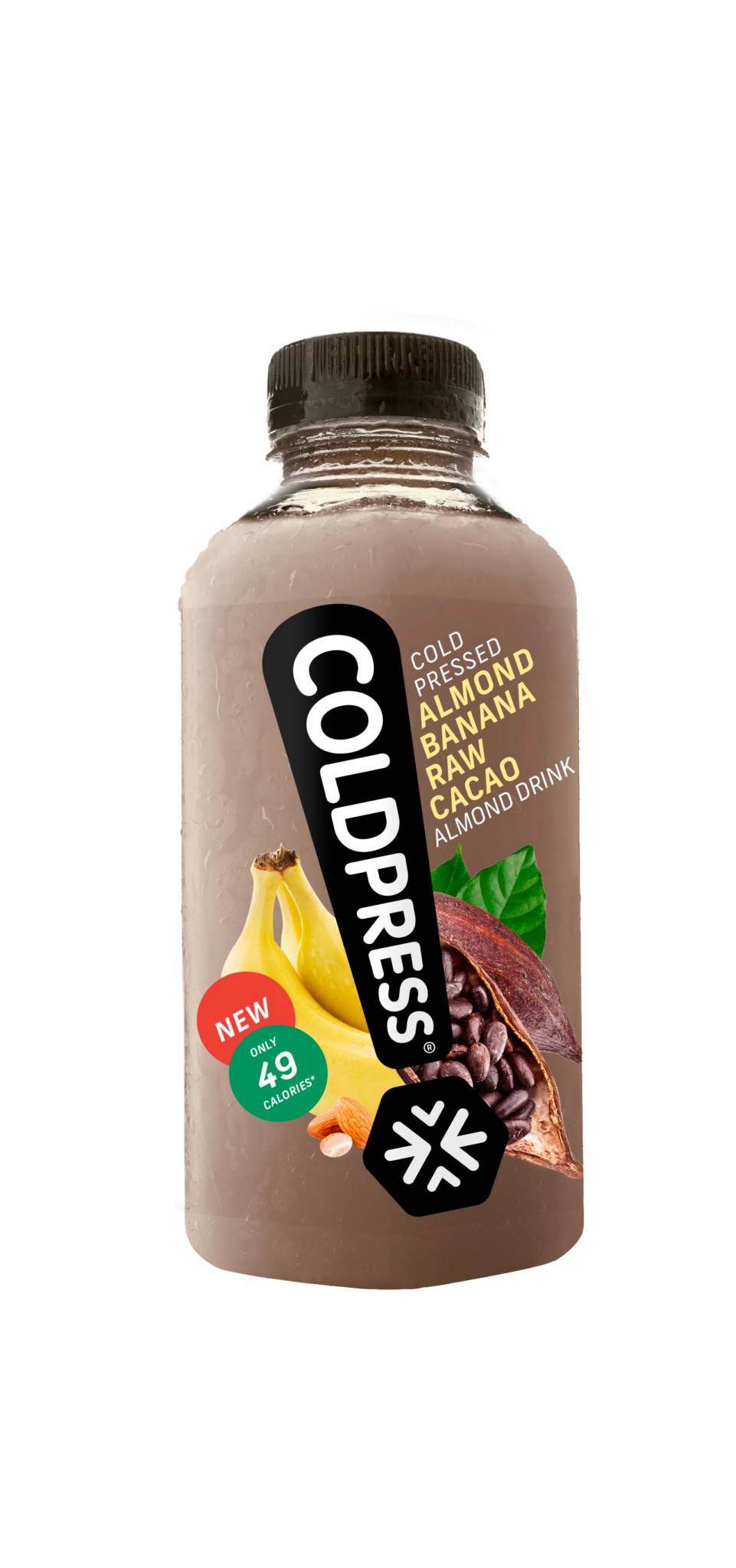 British smoothie and juice producer Coldpress has extended its 'drinks wisdom' with what it calls an extra indulgent top-notch Almond Drink.
Coldpress's alternative take on almond milk is based on its recognition that almonds provide the perfect backdrop for other ingredients to express themselves. With this in mind, the brand has added sun-dried (not heat treated) cacao and banana to create what it describes as a lavish and memorable almond drink, with only 49 calories per 150ml.
Commenting on the launch, brand spokesperson Andrew Gibb said: "Our first foray into discerning milk alternatives underpins our team's ongoing determination to marry meaningful flavours with nutritional indulgence because a commitment to embracing a healthier lifestyle should never mean depriving your taste buds."
Coldpress Almond Drink is available in 500ml bottles.