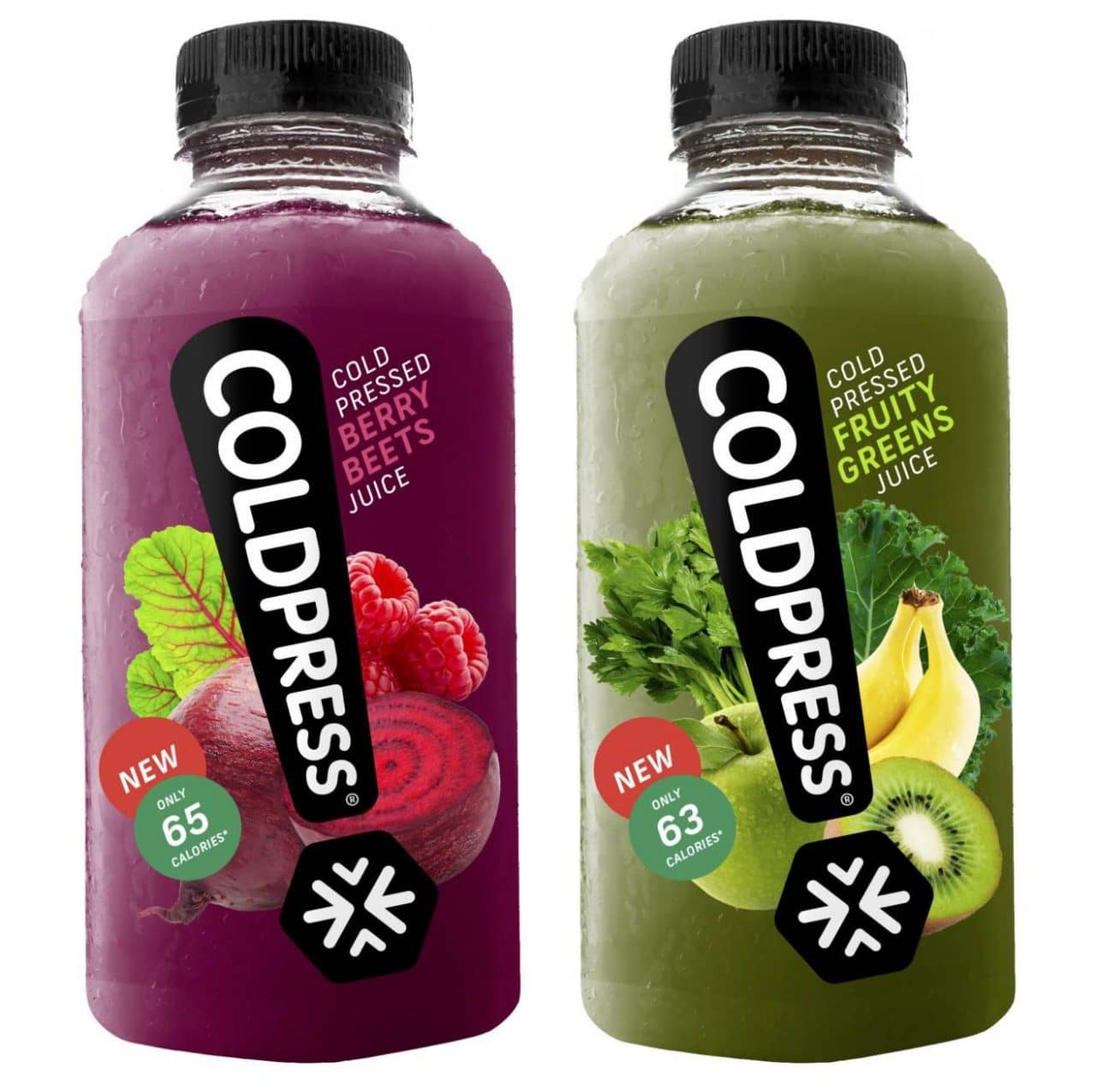 Coldpress has expanded its cold-pressure juice range with the creation of two low-calorie options: Fruity Greens and Berry Beats.
Described as a new generation of recipes with 'a superior fruit juice input, which marries easy quaffing with enhanced nutritional density', Fruity Greens has just 63 calories per 150ml and Berry Beets has 65 calories per 150ml.
Fruity Greens uses kiwi fruits (high in vitamins A, K, E, B as well as copper) to provide a tart backdrop for celery, spinach and apples; whereas in Berry Beats tangy raspberries (rich in potassium, fibre and polyphenols) are said to forge strong flavour bonds with beetroot (offering magnesium, calcium, vitamin C, iron and folates).
"We believe that inquisitive taste buds deserve to be rewarded as part of our ongoing mission to actively champion nutritionally-dense juices with everyday appeal," explains brand owner, Andrew Gibb. "For too long juices have played safe taking their flavour profiles for granted. Tomorrow's juices have a responsibility to provide a daily dose of essential vitamins and nutrients whilst simultaneously turning heads."