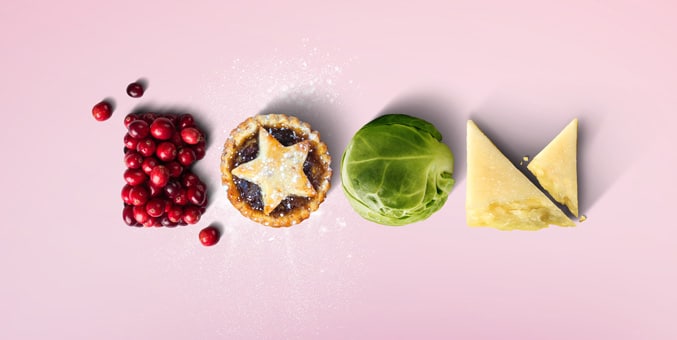 Kate Miller finds that for Xmas stock, it pays to plan ahead and maybe take a risk
For most of us Firework Night means lots of pretty lights and a good old-fashioned celebration of the torture and execution of a failed assassin. But for retailers it means they can finally start to put out the products which have been clogging up their stockrooms and spilling over into their offices since September.
Infinity Foods in Brighton was expecting its first Christmas delivery from Weleda on the day we spoke in early September.  According to co-op member Eliz Ridout the shop likes to ease its customers into Christmas: "We don't want to force Christmas on customers until they're ready. While we might put out some gift sets now, we don't look at real Christmas merchandising or window displays, etc, until after Bonfire Night. We try to be polite."
For some retailers, Christmas planning comes even earlier. Mark Hubbard of wholefood shop Fodder, in Hereford, put in his order in June for September delivery. During the year the store stocks organic food but at Christmas it widens its ordering to include non-organic: "We get a different footfall at Christmas and we use a different supplier," he explains.
For other retailers it's the arrival of the Christmas wholesale catalogues that signal the change in seasons. "When the Infinity catalogue arrives it's time to plan, as it's the first one through the door," says Matt Lamb owner of Down to Earth in Hove. "We also look at Queenswood's and Tree of Life's." He says that once deliveries are in, the first products to be put out are usually advent calendars – because customers ask for them.
Don't get caught out
While larger suppliers are usually geared up for Christmas, smaller ones can be caught out because they haven't thought beyond the summer, says Ridout.
Another difficulty can be sourcing products at the right price point: "There are always lots of things in the £25 plus bracket, but a lot of people want stocking fillers below £15."
Many retailers try to make the transition from normal stock to Christmas gradually over two to three weeks. "It's a long drawn-out process to get it right," says Lamb, who adds that 85% of the products offered in his shop at Christmas are the same year to year. "Brands such as Village Bakery we know will do well. And in areas like chocolate, which sells well at Christmas, we stock Divine and Booja-Booja. And some lines, like gluten-free really take off at Christmas, outselling non gluten-free in some areas."
For Hubbard chocolate is a huge seller year-round, but it "flies out the door" at Christmas, particularly Ombar. He also sells Booja-Booja and IQ, but switches up the formats for Christmas.
Fancy a gamble?
Ridout says that while she can rely on brands like Weleda, Hauschka and Bloom Remedies for Christmas sales, she believes it's also the time of year to take a bit of a gamble. One which paid off last year for the store was the make-your-own bodycare kits from local company Flux Cosmetics. "People were asking for that kind of thing so we tried them and they were so successful we will be looking to do them again this year," she says.
"I think in bodycare customers are looking for High Street choices throughout the year but at Christmas they really want something more homespun." She says that candles also do well, and the store is particularly fond of supplier Corinne Taylor.
New for this year is Bathing Beauty, which she spotted at Natural & Organic Products Europe this year: "We're always on the look-out for potential products we think will sell well at Christmas."
For Lamb the gamble was branching into non-food gift products for Christmas: "For the last two years we've stocked Namaste crackled glasses which are a great gift product and were a really good till talking point. People came back and asked for them so we stocked them the year after, and we'll do them again this year."
At Fodder plans for this year include vegan and gluten-free hampers with ingredients bought in bulk and made up to order in the store. "The sourcing is a bit of a headache because we'd like to make them completely recyclable or upcycled," says Hubbard. "The problem with a lot of hampers is that, unless you know that the person you are giving it to wants a specific type of box, these tend to get thrown away. We're working on a way to ensure this doesn't happen."
Lamb also says that hampers are good sellers: "We do gluten-free food and aromatherapy hampers which are good for the window display and within the shop."
While the run-up to Christmas can be frenetic, the period between Christmas and New Year is also an important one, both in terms of sales and preparation for the January rush, which many retailers say is a particularly busy period for them as the nation tries to rid itself of the post-Christmas fug. Lamb says that customers expect his shop to be open to a reasonable degree between Christmas and New Year. "You have to keep things ticking over although we do allow ourselves to shut slightly earlier on New Year's Eve – there has to be some rest!"
Hot Stocks
I spy gluten-free pie
This Christmas Roots & Wings is offering Organic Mince Pies and Christmas Puddings created using it award-winning recipes but changed to avoid gluten. The puddings come in a single serve portion as well as family size in a ceramic pudding bowl.
Xmas gifting from Montezuma
Montezuma's seasonal offer this year includes its popular Advent Calendars, with a brand new milk chocolate version for children; a Christmas Chocolate Library with five limited edition bars; Chunky Chocolate Snowmen; Truffles; and new Christmas Tree Baubles filled with salted caramel truffles.
Help butterflies with organic bodycare
This festive season Green People is supporting the Butterfly Conservation with donations from sales of its new gifting range. The eight-strong offer comprises gifts for women, men and those with sensitive skin, plus tree-hanging stocking fillers too.
Light up Christmas
The Little Soap Company has introduced a range of eco-friendly candles in time for those dark winter nights. The candles are hand-poured using natural, non-GM soya bean wax with cotton wicks and come in English Lavender and Pure Rose Geranium.
Product Listings
Beautifully Scented Christmas Gifts
Absolute Aromas
Tel: 01420 540400
@absolutearomas
E-mail:  [email protected]
www.absolute-aromas.com
Absolute Aromas have a range of luxurious scented Christmas Gifts and stocking fillers. Bestselling festive aromatherapy blend, NOEL, is a warming, comforting blend to invoke the scent of the Christmas season with Frankincense and Myrrh and spicy cinnamon, clove and orange. Available in a blend to diffuse and scent pine cones or natural decorations, plus a Room Spray to create the perfect seasonal atmosphere. Gift Sets include Aroma Diffusers, Home Spa Pamper Sets and Luxurious Body & Massage Oils Prices from RRP £2.50 to £35.50
Stunning New Butterfly Gifts from Green People
Green People
Tel: 01403 740350
E-mail:  [email protected]
www.greenpeople.co.uk
This festive season Green People are supporting Butterfly Conservation with donations from sales of their beautiful new gifting range. In line with this link-up the natural ethereal beauty of these gentle creatures is reflected in these gift's stunning hand drawn designs. Choose from eight gifts for women, men and those with sensitive skin, plus gorgeous tree hangers too.  Joyful, organic body wash and lotion to boost and revive; with mood lifting Tangerine & Cypress. Hydrate for men, a power packed facial exfoliator, wash and serum to naturally hydrate and re-charge the skin with vitamins and plant proteins.
Avalon Organics Intense Defense Gift Set
Kinetic Natural Products Distributor,
Tel: 08450 725825
E-mail:  [email protected]
www.kinetic4health.co.uk
One of two gift sets launching for Christmas from Avalon Orgnanics. The Intense Defense collection contains two hero products from the range; the Cleansing Gel and Renewal Cream, along with the newly launched Antioxidant Oil, and comes boxed with a branded wash bag. The Intense Defense with Vitamin C helps protect skin from environmental aggressors such as UV rays and pollution that cause premature signs of visible aging. Intense Defense balances vitamin C, white tea and lemon bioflavonoids to defend skin and support its natural renewal cycle. Vegan, gluten free, no GMOs and biodegradable.