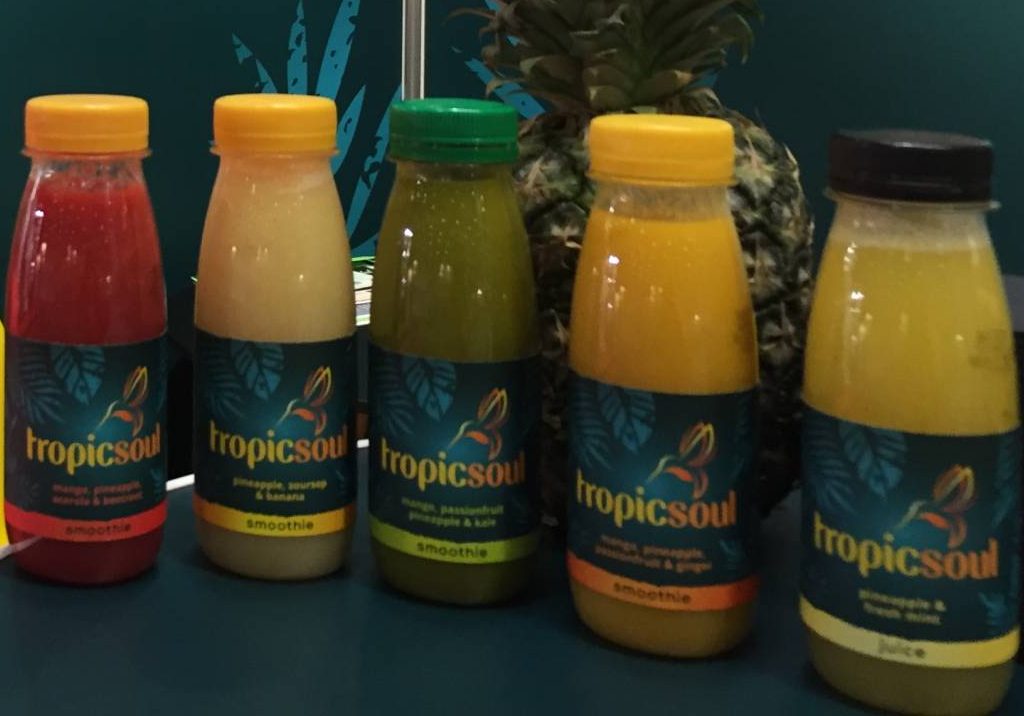 Tropicsoul juices and smoothies are being launched onto the European market, offering 100% natural drinks filled with nutritious fruits from the tropics, without sugar or preservatives.
Using Tropicsoul fruits and vegetables grown under ethical conditions in the Dominican Republic, the smoothie varieties are Mango, Pineapple, Acerola & Beetroot, Banana, Pineapple & Soursop, Mango, Passion fruit, Pineapple & Kale and Mango, Passion fruit & Ginger, and the juice variant is Pineapple, Coconut Water and Fresh Mint.
"We use high-pressure pasteurisation (HPP) instead of heating   processes in order to best maintain the characteristics of the fruit. At very high pressure, we can kill bacteria without affecting taste, odour, colour or nutritional quality," explains Estefany Marte Bäckman, CEO of Tropicsoul.
"Our company's expertise is in production and the creation of tropical drinks. We can ensure high quality throughout the chain. Our juices and smoothies are nutrient‐filled and natural, with no unnecessary additives. It tastes and feels like the mango has been squeezed the moment before drinking it," says Peter Bäckman, Etefany's husband who is responsible for Tropicsoul's efforts in Europe.
"For us, the authentic tropical flavour and content is extremely important. It is what sets us apart from many other juice manufacturers. If you pick the fruit at the wrong time it loses some of its delicious taste. A lot of tropical fruit is also transported half-ripened in order to ripen in a container on the road. This results in a loss of taste and nutrition," he adds.