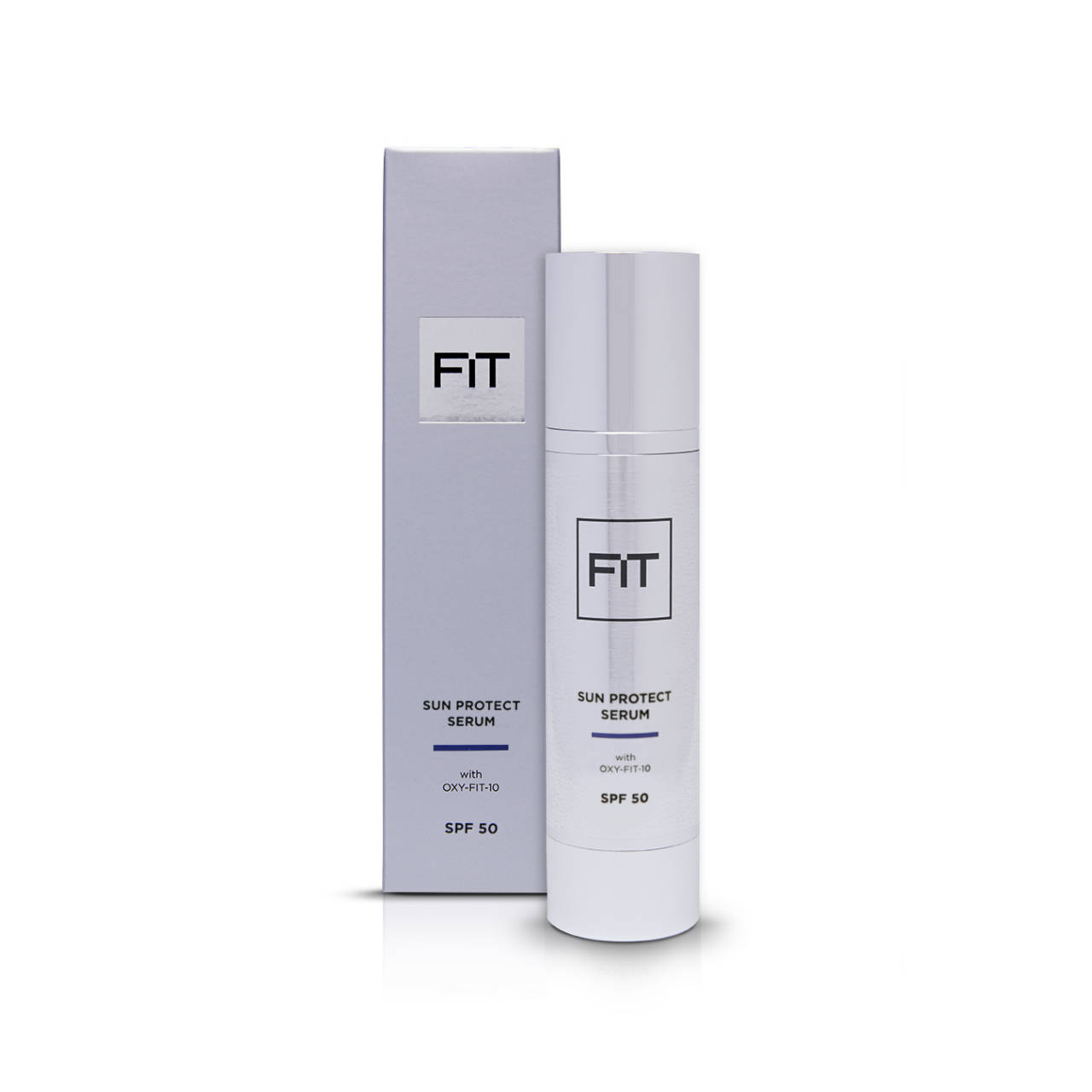 FIT Skincare has formulated what it says is the first and only sunscreen serum created specifically for men's skin: FIT Sun Protect Serum.
The lightweight, oil-free SPF 50 sunscreen serum delivers daily high UV protection with no greasy, white finish, and an advanced facial treatment to defend against premature skin ageing.
It utilizes cutting-edge micro encapsulation technology, which quickly forms a breathable, ultra safe protective shield on the skin to ensure uniform coverage in a water resistant serum.
FIT Sun Protect Serum also employs active antioxidant elements to help shield DNA from the damaging effects of free radicals, protecting against dark spots and wrinkles. Along with encapsulated titanium dioxide and zinc oxide mineral filters, the serum combines hyaluronic acid to hydrate the skin and keep it supple, vitamin E, and arginine to assist collagen production. In addition, FIT's unique3 oxygen delivery system, OXY-FIT-10, fuels skin cell regeneration.
"Unprotected exposure to the sun, not only leads to fine lines, age spots and pigmentation changes, it also robs the skin of its natural ability to hold its shape – not to mention the immediate pain and nuisance of sunburn and the long term potential for skin cancer," says FIT founder James Green.
FIT Sun Protect Serum is free from parabens, sulfates, pthtalates, and is non-nanoparticle and non-comodogenic.