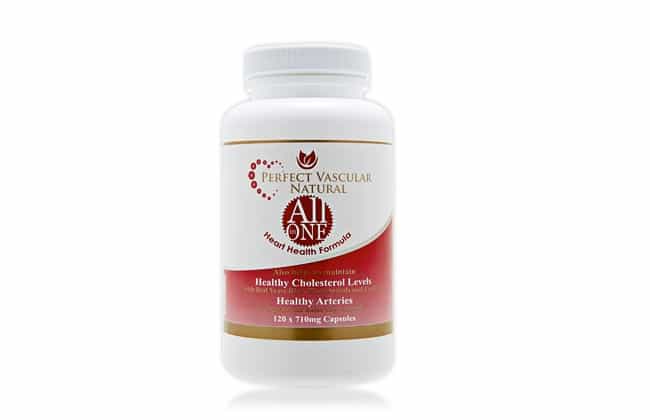 Perfect Vascular Natural, a clinically tested heart health supplement combining the 'natural statin' red yeast rice, plant sterols and CoQ10, is launching in the UK.
Positioned as a "pharmaceutical-grade alternative (to statins)" Perfect Vascular Natural All in One has shown in clinical use to lower cholesterol in line with prescription medication but with no reported side effects.
Multiple clinical trials of red yeast rice and plant sterols have shown that they cansignificantly reduce total cholesterol, LDL (bad cholesterol) and triglycerides
The patent approved combination used in Perfect Vascular Natural has proved in clinical use to deliver results in line with conventional drug therapies (around 30% reduction in LDL).
One cardiologist and Lipidologist, Dr Scott Einsenberg, said: "I have been utilising Vascular Natural All in One for over three years in my practice with impressive results. I have approximately 2000 patients currently on Vascular Natural All in One for control of their cholesterol with about an 82% retention rate.
Another heart specialist, Dr Gregory Cuozzo, has three years' experience with the supplement. He said: "My initial interest revolved around a growing subset of patients with high cholesterol who had tried multiple statin drugs but were not able to continue any of them because of disabling side effects.
"I have seen LDL reductions of approximately 30% and triglyceride reductions ranging from small percentages to as much as 60% reductions. The Vascular Natural All in One product helps lower cholesterol and triglycerides in patients who can't tolerate statins but are exposed to an increased risk of vascular disease in a safe and tolerable way."
Perfect Vascular Natural is priced at £33 for one month's supply. More information is available at www.vascularnatural.co.uk