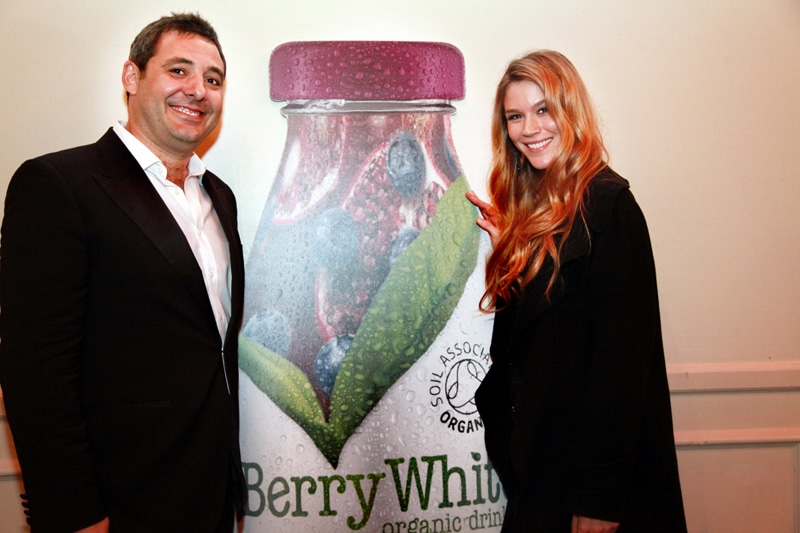 New organic soft drink brand BerryWhite built on its 'tastes good, does good' positioning as it collected the coveted Step Up Award at this year's Global Angel Awards in London.
Recognising individuals and businesses that commit to helping fulfil the charity's 100% Promise, enabling every penny of public donations to go directly to the causes, Andrew Jennings, CEO and founder of BerryWhite, took to the stage at the star studded ceremony to receive the award from charity founder Molly Bedingfield, mother of singers Natasha and Daniel.
The awards ceremony, which took place at The Brewery in London on 9 November, climaxed in an Angels in Concert spectacular with Joss Stone and Friends, featuring  Beverley Knight 1960s pop icon Sandie Shaw.
Mind, body and soul: Joss Stone with BerryWhite's Andrew Jennings