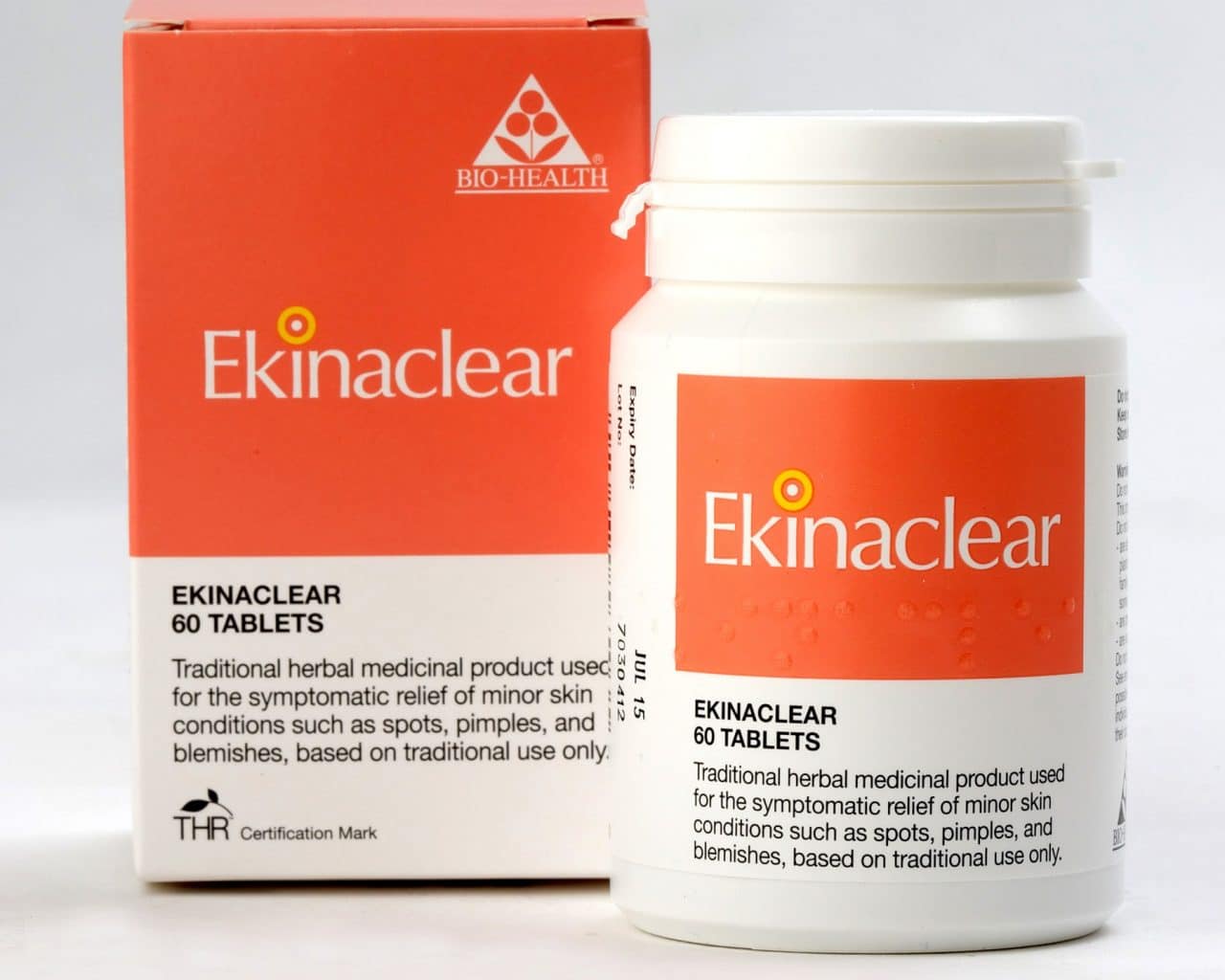 Kent-based herbal medicine manufacturer Bio-Health has announced the launch of Ekinaclear, a THR-mark skin remedy.
Newly licensed for UK market and packaged in distinctive peach livery, Ekinaclear brings Bio-Health's herbal licences to 11.
Ekinaclear is described as ideal for teenagers and women who have spotty outbursts pre-menstruation or post- menopausal hormonal adjustment.
Marketing Director June Crisp says "We are so pleased to have gained this license for a herbal Skin remedy to add to the very comprehensive range we already have available through Healthfood stores and pharmacy.
Ekinaclear has an rrp of £7.40 for 60 tablets