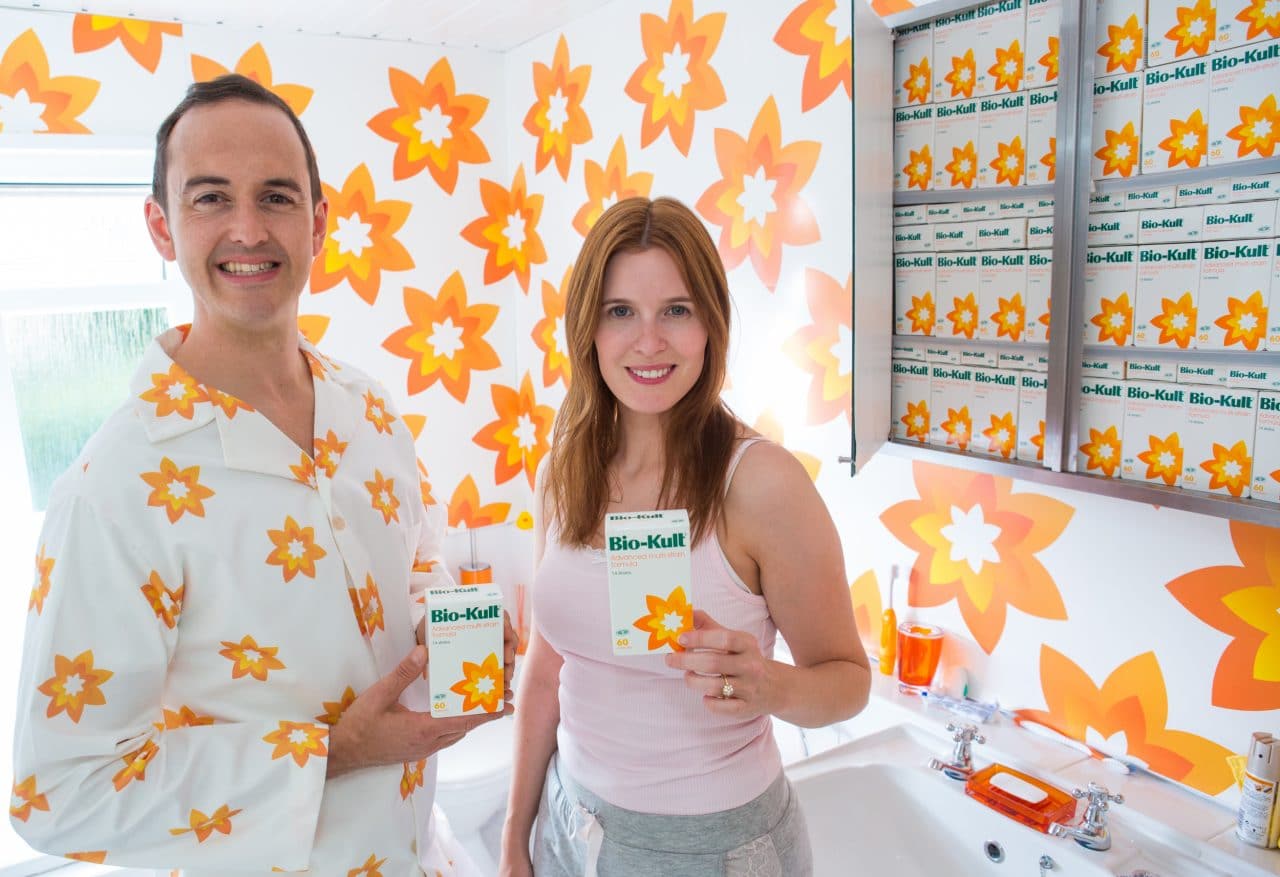 Probiotic brand Bio-Kult has launched its first ever TV advert inspired by its "passionate retailers".
The advert coincides with the launch of the brand's winter campaign and will air in the West and West Country regions throughout this month, with a second burst in February, airing nationally via digital channels.
The Bio-Kult Passion advert features two central characters – Derek, a passionate pharmacist and avid Bio-Kult enthusiast, and his wife Jane and aims to create "a world populated with ecstatic leaping, cartwheel turning retail owners, all passionate about Bio-Kult".
Commenting on the adverts, Lizzie Hardy, director of marketing & communications, says: "As leaders in the probiotic industry and with awareness for the Bio-Kult range ever increasing in over 40 countries across the globe, the timing felt right to make the move to adding television advertising to complement the comprehensive marketing strategies and existing support we currently give to our Bio-Kult probiotic range.
With the help of Derek and Jane we now have the ability to demonstrate to a wider audience the passion that growing numbers of customers and consumers have for Bio-Kult probiotics, as well as the passion we have as a company for this industry."