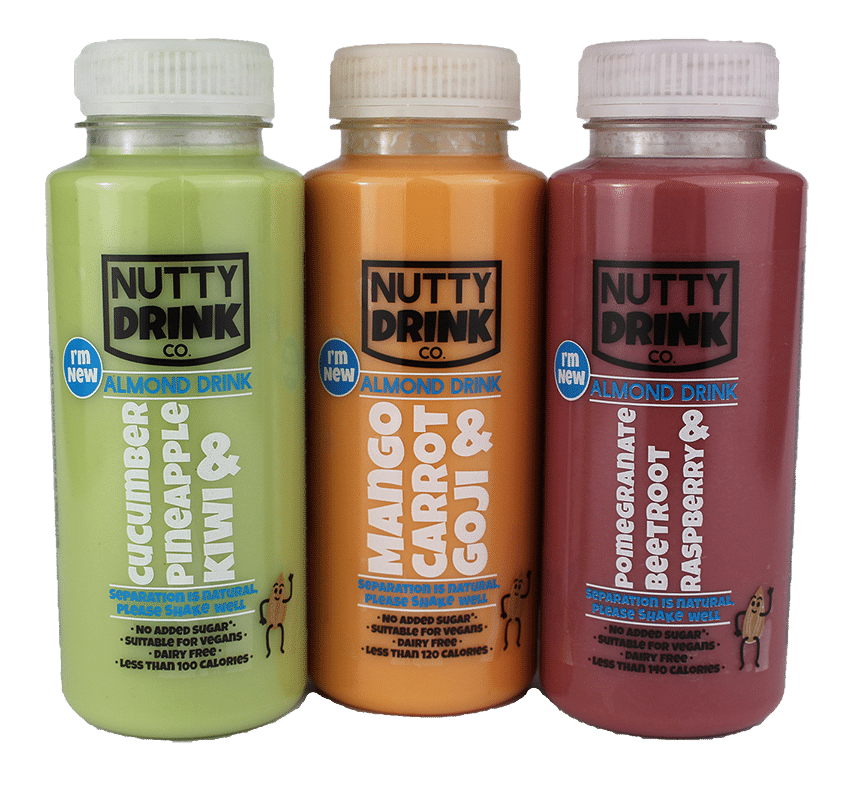 Dairy alternative and free from company Delamere Dairy has launched a new brand of nut-based drinks.
The Nutty Drink Co's range is made in the UK using nuts which are soaked, pressed and blended with fruit and vegetables. The drinks have no added sugar and contain less than 140 calories per 250ml.
The initial range consists of three almond-based drinks – Cucumber, Pineapple & Kiwi, Mango, Carrot & Goji and Pomegranate, Beetroot & Raspberry – with seasonal and meal occasion varieties planned in future.
"The Nutty Drink Co is a natural extension to the company's proven track record in dairy alternatives," says a spokesperson for Delamere Dairy. "Current trends in the market – including increasing popularity of plant based milk alternatives, demand for healthy, reduced sugar 'on the go' drinks, and the rising interest in the vegan diet – are addressed in this tasty, refreshing and healthy new range."