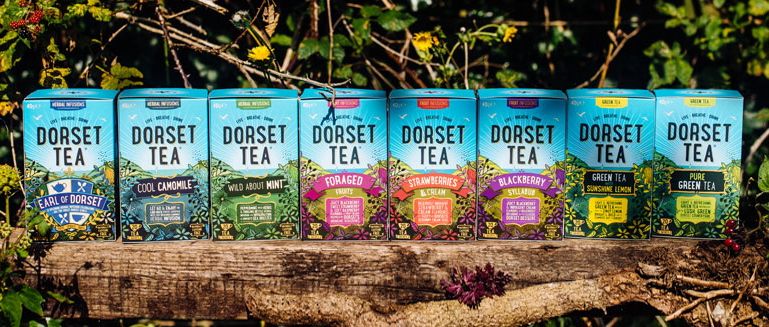 Dorset Tea has launched eight innovative fruit and herbal teas as well unveiling a vibrant new look which positions the brand as offering 'A Taste of Dorset'.
The new packaging, which includes the brand's strapline 'Live, Breathe, Drink', is described as clean, bold and vibrant with a hint of colour to boost on-shelf visibility.
"The new packaging is designed to communicate the ethos of the Dorset Tea brand more clearly, which is all about living and breathing all that Dorset has to offer," explained Alistair Lee, sales and marketing director. "We believe that our striking redesign and new products encompass just this, allowing consumers to enjoy a taste of Dorset every day."
The new flavours are Blackberry Syllabub, Foraged Fruits, Strawberries and Cream, Wild About Mint, Green Tea with Sunshine Lemon, Pure Green Tea, Cool Camomile and The Earl of Dorset.
Lee added: "We know that consumers want a variety of tea flavours that suit their different moods and the NPD we are launching offers something unique to those looking for a range of tea drinking experiences. We've carefully chosen fusions that are popular with our audience, such as our classic Cool Camomile, but we're also offering some new combinations such as Blackberry Syllabub."
A marketing campaign – Discover the Taste of Dorset – will support the launch and will include trade and consumer PR, social media and sampling activity.