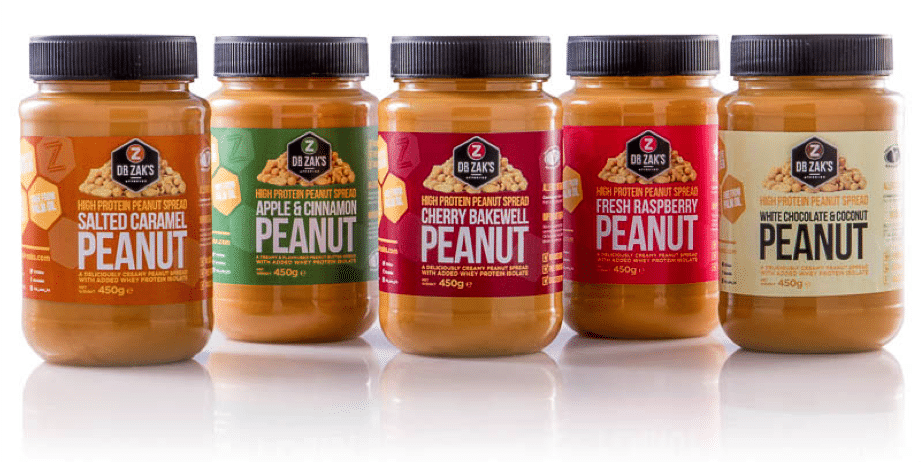 Dr Zak's has introduced its new peanut spreads – high in protein and free from palm oil and artificial sweeteners.
The butters – available in some unique flavours such as Fresh Raspberry, Salted Caramel, White Chocolate & Coconut, Apple & Cinnamon and Cherry Bakewell – were designed as an alternative to protein supplements such as 'odd tasting shakes and bars you could break your teeth on'.
They contain partially-hydrolysed whey protein isolate which the company says makes for easier and faster absorption of the 36g of protein each 100g of the nut butters contain.
Vegetarian Society-approved, the nut butters aren't imported but made fresh each week in the UK.