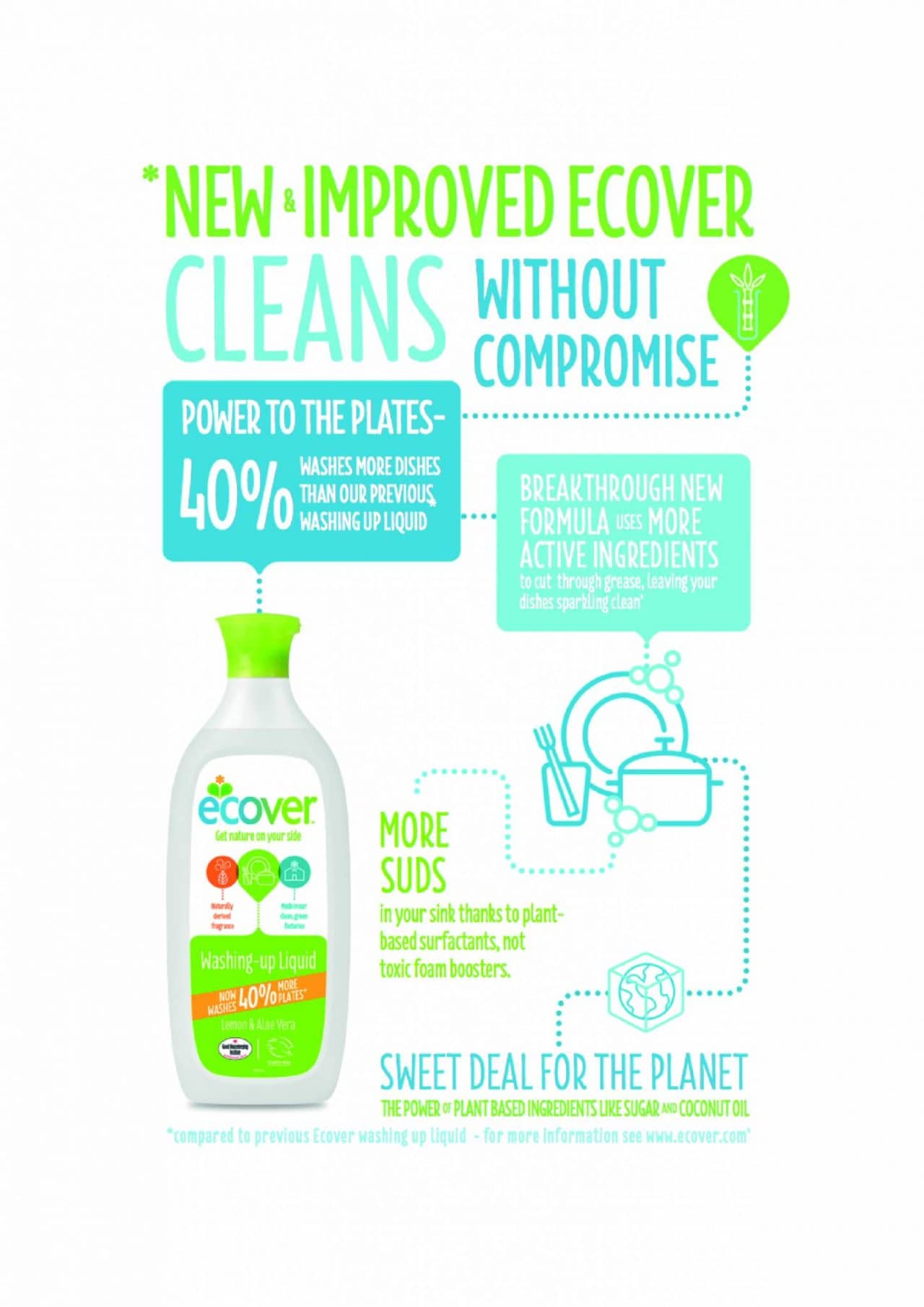 Ecover has launched its new and improved Washing-up Liquid, which washes up to 40% more plates than the previous formula.
The new liquid also contains 20% more plant-based content, making it 98% plant-based, with more active ingredients designed to break down dirt and grease. To improve performance, the formula now incorporates coconut oil and sugar.
Ecover Washing-up Liquid is available in four fragrances: Camomile & Marigold, Grapefruit & Green Tea, Lemon & Aloe Vera and Pomegranate & Lime.
"We are aware some consumers still need convincing that green can clean, so as a brand we are constantly striving to improve the performance of our products," commented Clare Burke, country marketing manager UK for Ecover. "Whilst sales of washing-up liquid in the UK are in decline, Ecover's sales of washing-up liquid have increased by 5%, making us a driving force in this home cleaning category – and we have ambitions to increase this growth over the next 12 months. With this in mind, we are confident consumers will see the improved performance in our washing-up liquid and we'll continue our journey to upgrade the performance of all our products, whilst making them greener."
The launch is supported with an in-store neck-hanger promotion offering a money back guarantee on selected Washing-up Liquid bottles if consumers aren't 100% satisfied with the product's performance.