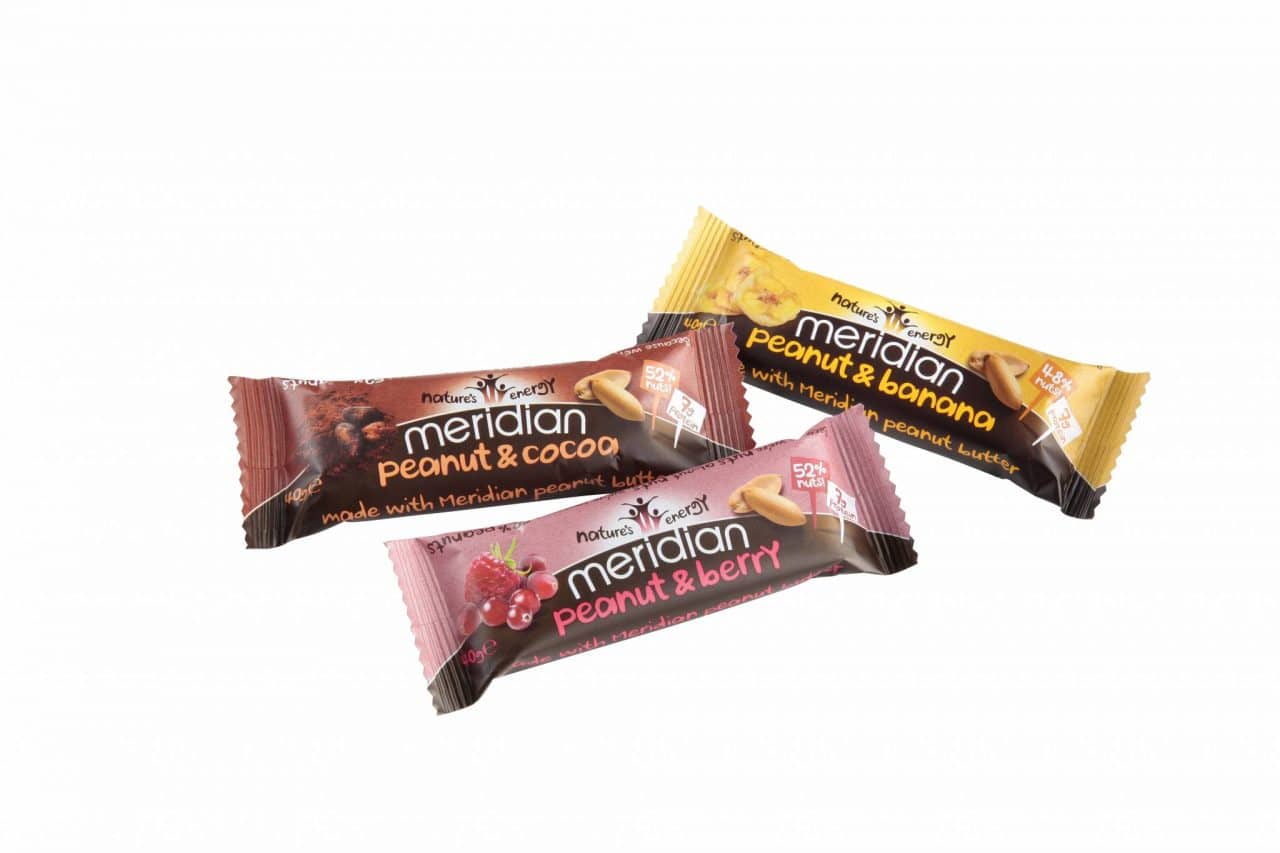 Meridian Foods has expanded its snack bar range with three new varieties this summer: Peanut & Banana; Peanut & Berry; and Peanut & Cocoa.
The 40g bars, made with Meridian's own peanut butter and only natural sweeteners, provide a protein-rich bite targeting on-the-go snackers and fitness enthusiasts.
"We were the first peanut butter brand to move into the healthy snack bar sector and have been encouraged with the response," commented Darren Robinson, group sales manager at Meridian Foods. "It has given us the confidence to continue leading the pack and this new launch reinforces our commitment to the sector."
The three new bars add to the Peanut Bar, Almond Bar and Cashew Bar already in the range.