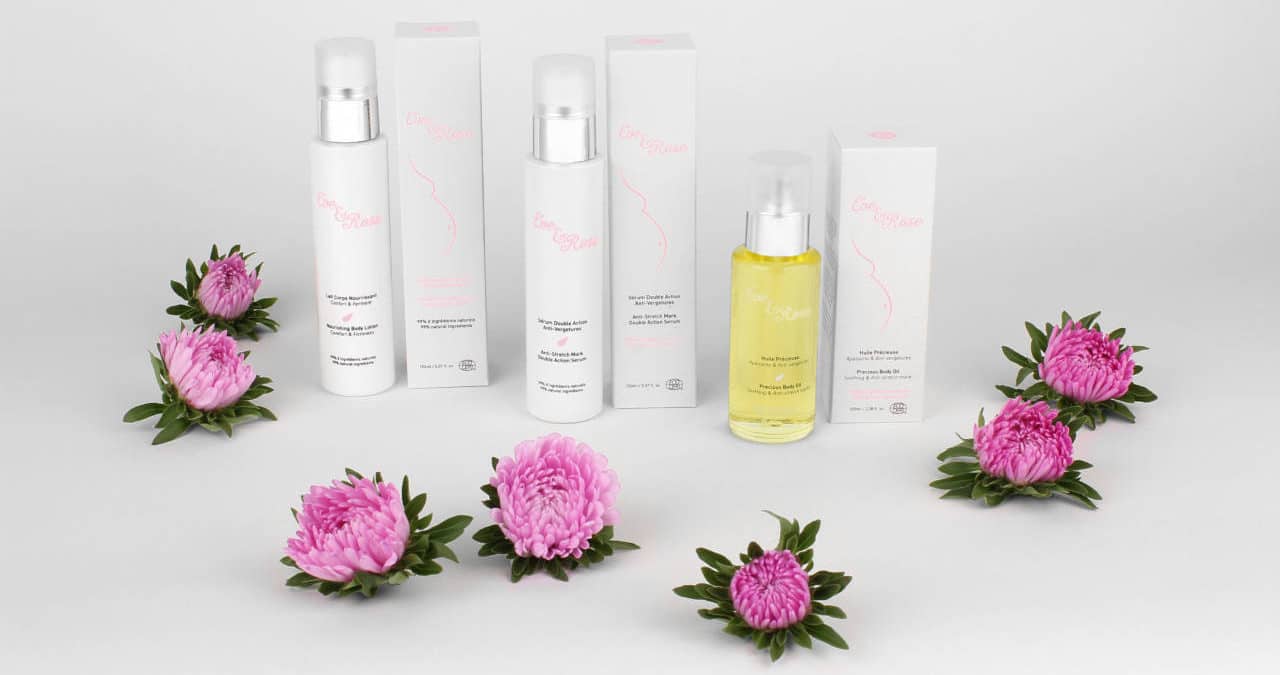 New to the UK is Eve & Rose, a range of luxurious, pregnancy-safe beauty products produced in France to meet the needs of pregnant women and new mothers.
Founded by Bérengère Tissot-Favre – who developed the brand after having difficulty finding non-synthetic skincare products that met her expectations during her first pregnancy – the three-strong range is based on organic active ingredients.
Nourishing Body Lotion Comfort & Firmness, includes moisturizing shea butter with nourishing argan oil, aloe vera and vitamin E.
Precious Body Oil Soothing & Anti-Stretch Marks, combines nourishing argan oil with soothing macadamia oil, white lily flower, carrot and vitamin E.
Anti-Stretch Marks Double Action Serum uses Centella asiatica to regenerate collagen fibres, aloe vera to help heal tissue, natural hyaluronic acid to repair skin density, along with arnica, butcher's broom, green coffee, horsetail, meadowsweet, white lily flower.
Eve & Rose is a social business, with 50% of profits being donated to charity.