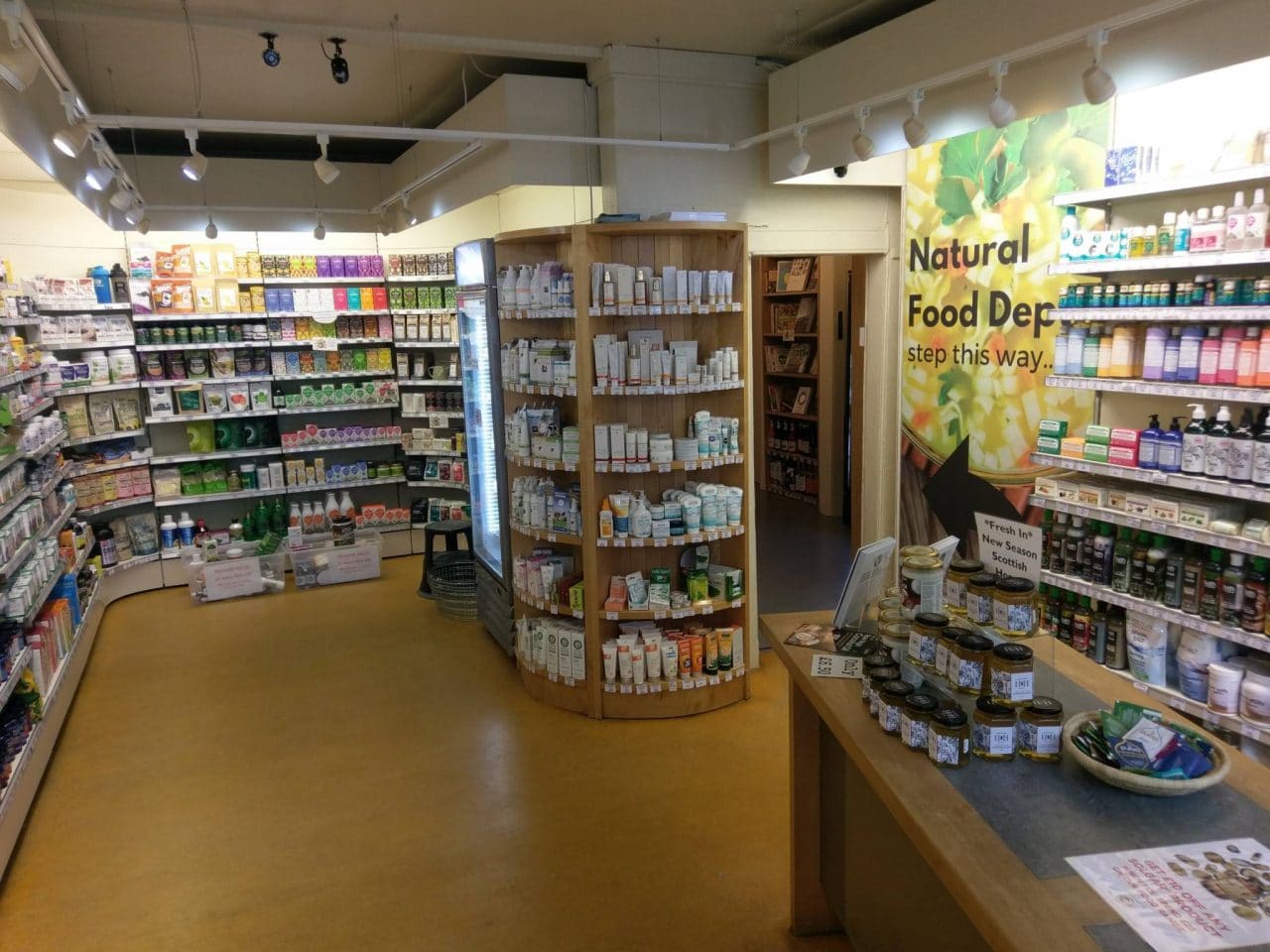 Edinburgh health store Hanover Healthfoods has a new look and extended offer after expanding its space this year.
Owner John McKee bought the business in November but found that "as a 'compact and bijou' health store it was just bursting at the seams and unable to keep up with the dynamic changes in the trade", so felt he had no option than to expand and renovate.
"It was disappointing for us not to be able to stock the range, particularly of food, that people were asking us for," says McKee. "Given that we are in an enviable city centre location (less than one minute away from Princes Street), a modest expansion seemed only logical if we were to keep our customers in the long term."
"It all started in the middle of a sales call from Adam Hill from Proven/Vega," adds McKee. "We were sat in the middle of the old office and started fantasizing about what the potential of the store was. That was back in February of this year and I just plugged away at it incrementally. There were lots of hurdles, including getting rid of a 600kg safe and the oddities of being in the basement of a 250-year-old building, but I think we over came them."
The hard work was well worth it, says McKee, who completed the renovation in early September. "The result is fantastic and since we completed it the feedback from the customers has been incredible. Although we were already a successful business, we now look better and have a better market position. Not only have we increased our food offering and gone back into selling books and chilled food for the first time in over a decade, we have actually increased the space available for VMS and natural bodycare – the real motor behind the business."
The store has added a double chiller and freezer to enable it to cater for the growing number of vegans in the marketplace and tap into the need for natural foods at lunchtime, an offer which, McKee says, is sorely lacking in Edinburgh city centre.
"The overall amount of food we stock has tripled in numbers of lines, 20% more bodycare and 30% more supplements, enabling us to accommodate the growing brands in each. Our new bookshelf has been very popular; rather than stocking books about ailments which we used to, we now keep bright, motivational cookbooks and books on food issues, especially those by Joanna Blythman, a customer of ours and a staunch supporter of what we've been trying to achieve."
We have had a lot of support from trade partners like CLF, Solgar, Viridian and Lamberts, who could all see that Hanover Healthfoods could not simply stand still and rest on its laurels. In the few days since we finished the feedback from customers has been incredible and sales have been impressive. We have lots of tweaks yet to make and we need to get our heads back into some areas that we aren't so familiar with any longer, like chilled, but it has given us a new energy and we are all very proud of our efforts."