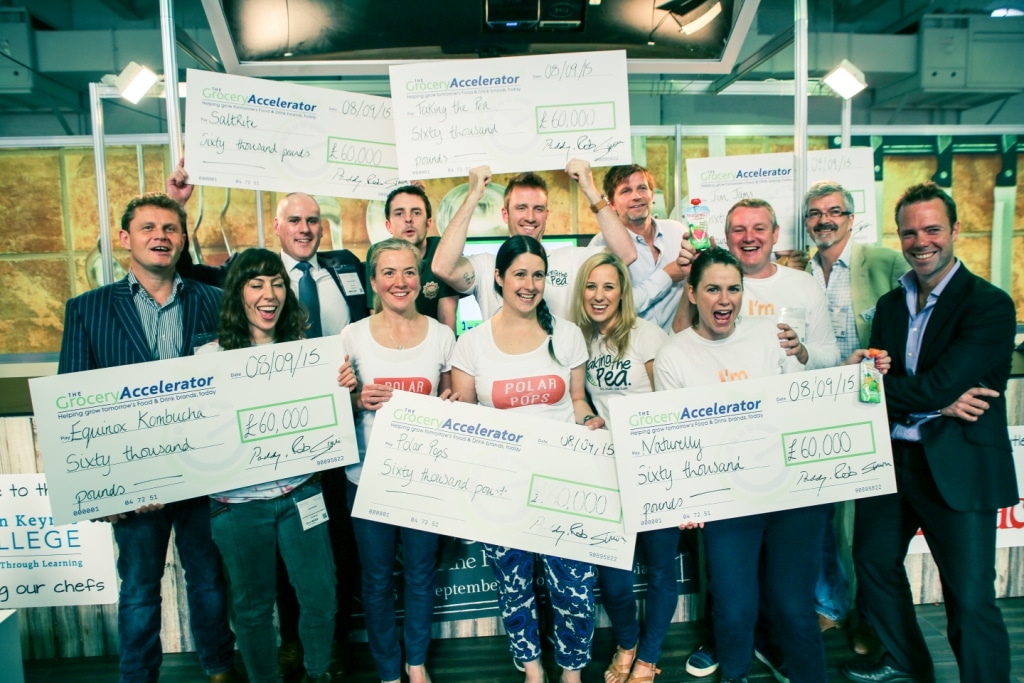 After a nationwide search, garnering over 300 applications, six new food and drink entrepreneurs have won a place on The Grocery Accelerator business mentoring programme.
At the Speciality & Fine Food Fair 2015, 11 start-up businesses pitched before investors and other producers Dragons' Den style, with the final six securing a £60K investment each and a place in a six-month accelerator programme which aims to grow the brands within the food and drink sector.
The winners are: Taking the Pea – a range of savoury pea-flavoured snacks in Sweet Chilli Salsa, Cheesy Peasy & Onion, Smoked Ham and Wacky Wasabi varieties; Naturelly Jelly Juice – a natural, jelly treat for children in three flavours; Saltrite – a 100% salt substitute, virtually sodium-free; Jim Jams – a range of healthier reduced-sugar spreads; Equinox Kombucha – a fermented tea, using herbal infusions and fruit juices in Original, Raspberry & Elderflower, Wild Berry and Ginger flavours; and Polar Pops – handcrafted ice lollies made from fresh fruit and vegetables with no added sugar.
Founded by industry experts Paddy Willis, Simon Lacey and Rob Ward, The Grocery Accelerator programme provides practical experience, commercial insight, inspirational meetings with successful business people and one-to-one mentoring in a bid to turn the brands into success stories.
"The standard of applications was incredibly high," said Willis. "It was a challenging and exciting process, whittling them down to our final six. We believe each of our winners has the potential to become a serious contender in the food and drink industry – and they all bring something different to market. We look forward to guiding and encouraging them, as they take their next step towards growing their business into a nationally recognized brand."