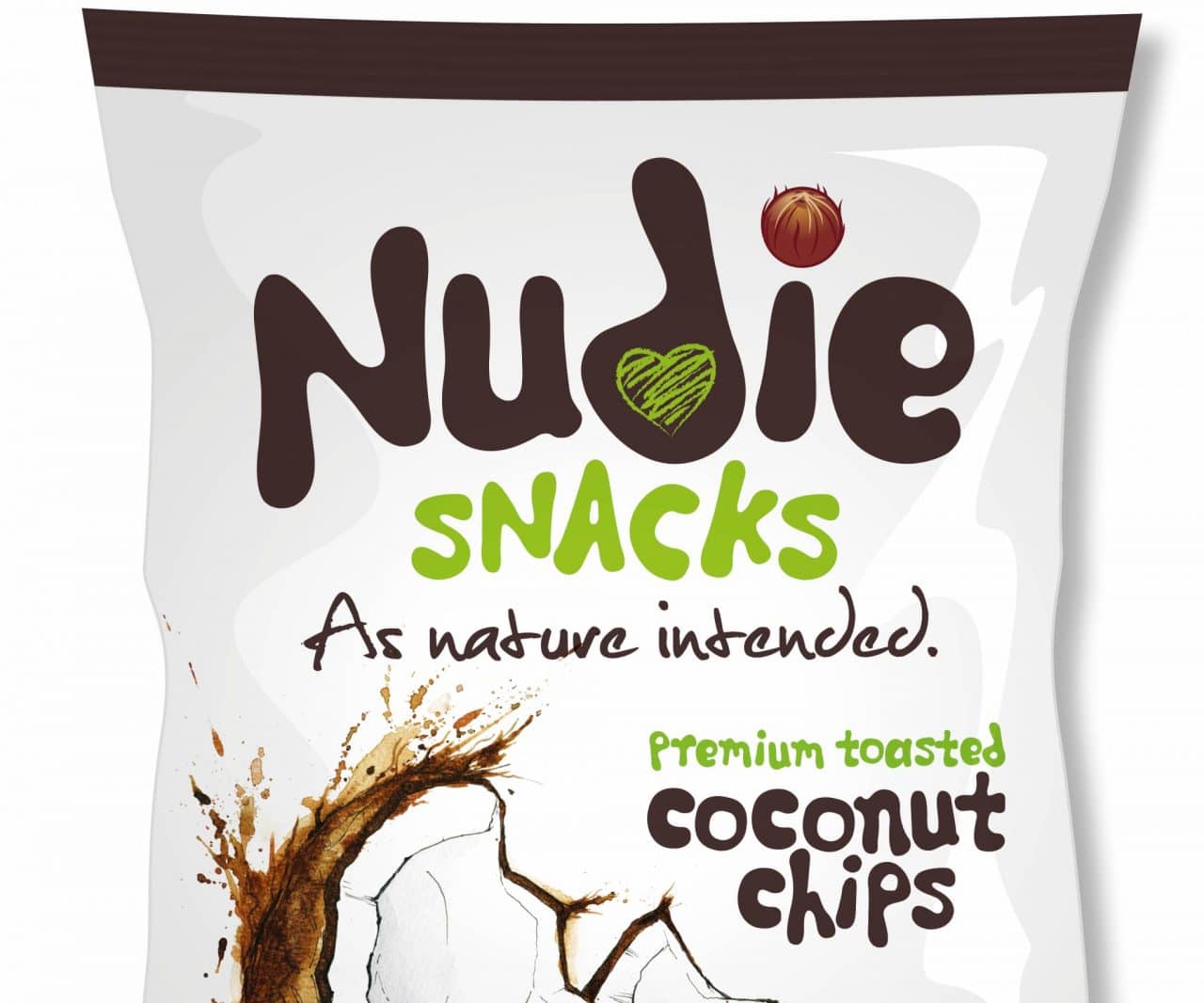 The UK's first coconut chip brand Nudie Snacks has been launched by Freedom Brands Ltd, designed for both the snacking and baking markets.
The Premium Toasted Coconut Chips aim to be an innovative, healthy, all-natural alternative to traditional potato crisps, with a third less of the carbohydrates and three times the fibre. Initially launching in Salt & Sweet flavour, the brand's range is due to extend to include Salt & Vinegar and Thai Sweet Chili.
Currently available in a 35g bag, with a multipack of four 25g bags to follow shortly, Nudie Snacks' convenient packaging is designed for snacking on-the-go and children's packed lunches.
Nudie Snacks coconut chips can also be added to recipes, lending a coconut kick to biscuits and cakes, or topping porridge for breakfast or ice cream for dessert. They can even be used in meal recipes, adding an extra crunch to coconut prawns or a little something sweet to salads.
"We are delighted to be first to market with an innovative snacking idea," say Tracey Hogarth and Ross Currie directors of Freedom Brands Ltd, which also brought Go Coco coconut water to market. "The feedback has been tremendous as the coconut trend continues to dominate food and drink with coconut water, coconut oil and the like, it only seemed natural for us to continue the good work of Go Coco coconut water and develop a healthy snack brand that was aligned to our vision of health and wellbeing and this was a natural extension for us."
Nudie Snacks coconut chips are "as nature intended", without preservatives or artificial flavourings.