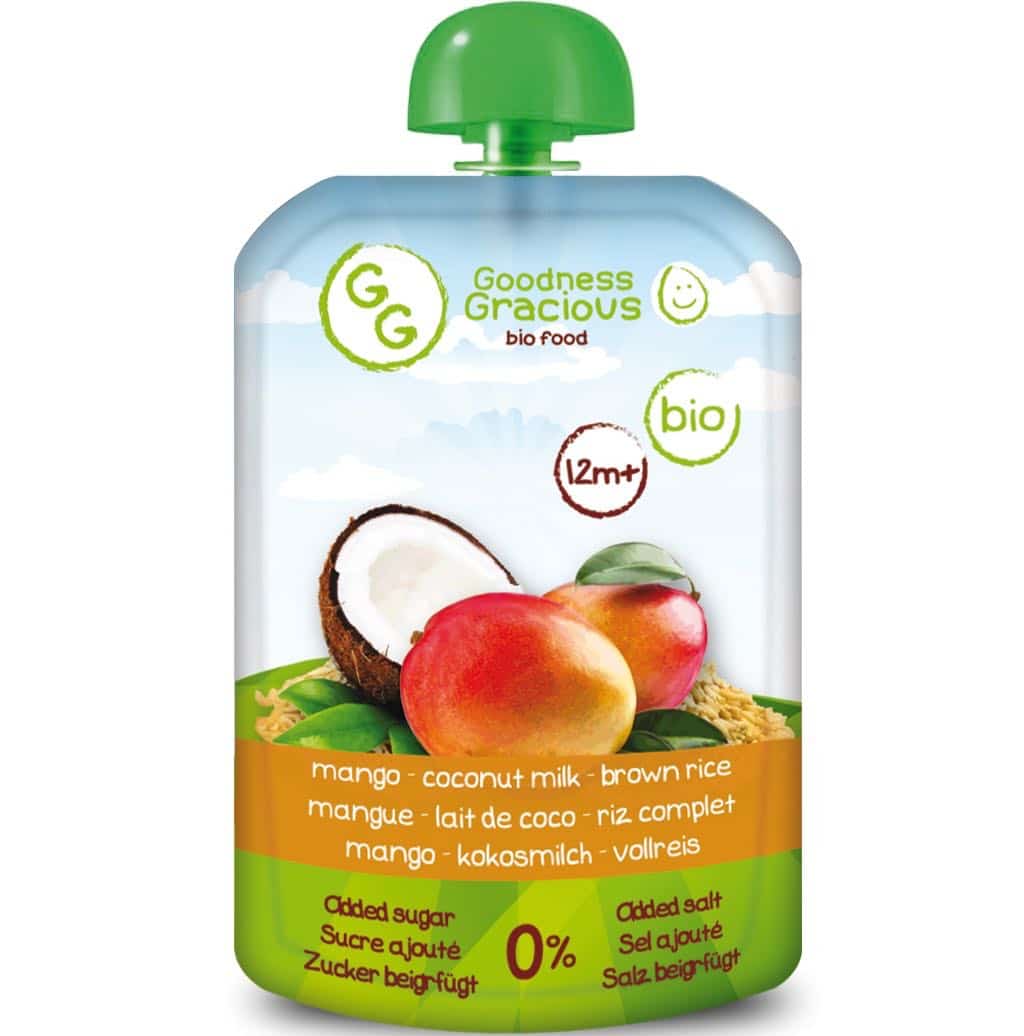 Goodness Gracious Foods (GGF) has introduced a new variety to its 100% organic baby food range in the shape of a Mango, Coconut and Brown Rice purée pouch.
The new purée blends warming mango and energy-boosting orange with calming, balancing coconut milk and brown rice, a great source of fibre. It is designed for babies aged 12 months and over.
The rest of the GGF offer consists of Apple, Apricot and Cinnamon; Banana, Plum and Quinoa; Chicken, Sweet Potato and Spinach; Carrot, Broccoli and Quinoa; Apple Purée; and Pear Purée.
With no added sugar, the gluten-free purée pouches contain fruit, wholesome grains, and health-promoting spices to aid the digestive system.
Firm believers in the Ayurvedic principles of nutritional balance and moderation, Goodness Gracious Foods defines health as a three-fold achievement: a state of balance; a state of proper digestion and elimination; and a state of bliss for the soul, the senses and the mind. Its range of food is created with this trinity in mind.