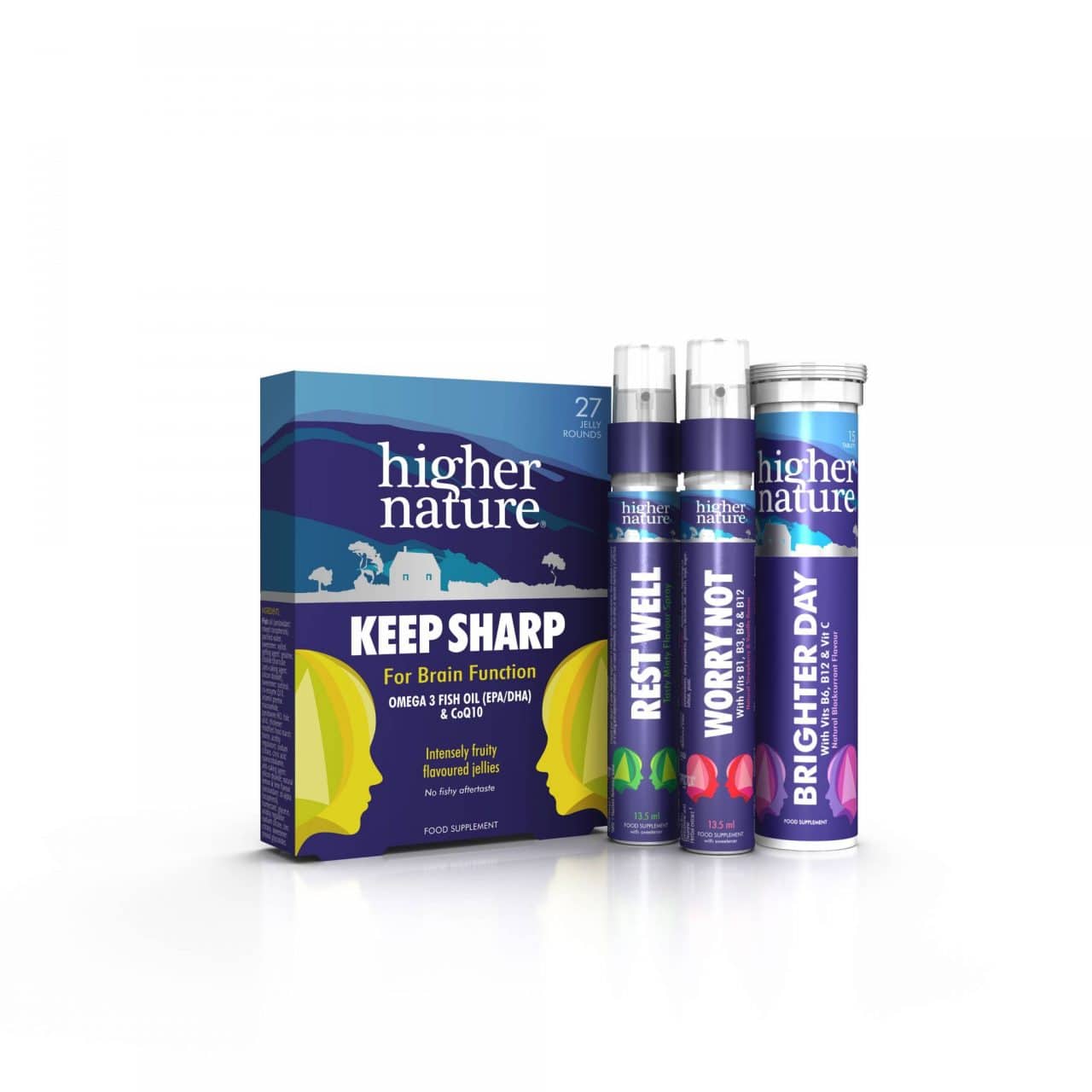 Higher Nature has introduced its Mind Matters range of supplements specifically formulated to support mental health and cognition.
The four-strong range is designed for those who juggle every day stresses and strains who may need a lift.
Worry Not is a natural strawberry and vanilla spray combining vitamins B1, B3, B6 and B12 which contribute to the normal functioning of the nervous system, along with theanine, lavender and passionflower.
Brighter Day is a blackcurrant drink in effervescent tablet form containing vitamin B6, B12 and vitamin C, magnesium, folic acid. It contains the amino acid tryptophan which is needed to produce the neurotransmitter serotonin.
Keep Sharp is a citrus flavour omega-3 jelly offering a blend of DHA-rich emulsified fish oil and targeted nutrients, including zinc and CoQ10.
Rest Well has been formulated to help provide restful nights through a peppermint flavour spray containing a blend of amino acids and botanicals including 5-HTP, an amino acid need to produce melatonin, theanine, hops, passionflower, lavender, chamomile, valerian and wild cherry.
"We are hugely proud of our new range, and using our knowledge and expertise in nutrition we have created products which offer support for brain health and mind matters," said Kristina Everest, trade marketing manager. "We hope these products make a welcome addition to many people's daily lives."
The range is supported with national trade press, regional radio campaigns and in-store point of sale materials. In addition, a new Mind Matters module will be added to the company's online nutrition education academy.