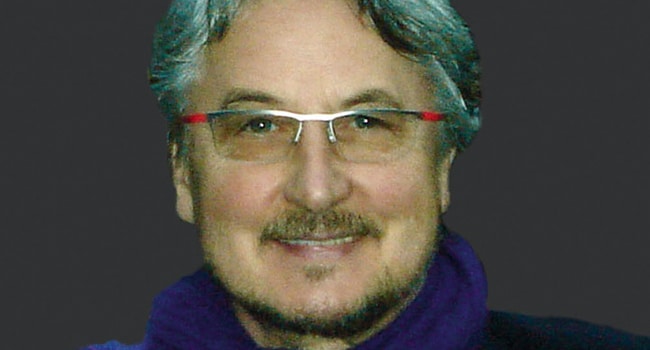 In the run-up to his eagerly-anticipated appearance at Natural & Organic Products Europe, Aveda founder Horst Rechelbacher reveals his thoughts on the natural beauty industry.
Horst Rechelbacher is a natural beauty institution. His pioneering work with Aveda brought the concept of wellbeing to the mainstream by fusing Western commerce with Eastern philosophies. Then, in 1997 he sold up to Estee Lauder to the tune of $300 million and launched Intelligent Nutrients (IN) – a certified organic beauty and body care range that harnesses the power of five anti-oxidant seed oils .  So how is he developing the brand? Natural Beauty News found out…
What do you think are the biggest trends in natural beauty?
As the planet becomes more polluted, authenticity and purity of ingredients becomes more and more important. This has made me become more focused on plant stem cells. I've become a lot more scientific when it comes to processing and extraction. It really is the best way to guarantee potency and authenticity.
We're in an age of science. Without science authentication of purity is not possible. We're not in the granola era anymore! Science for me is the future…
There's been a lot of talk about how customers in Europe are falling out of love with organic brands…
That's bullshit! It's Monsanto and the GMO people who are behind this idea – they're spreading this monstrous lie. We've seen huge opposition to the organic movement, like the recent vote on GMO labelling in California.
It was like an election – 'they' spent #40m dollars and we narrowly missed the 'yes' vote. But we'll have another vote again a few years down the line when things will be different.
You have to remember that organic farmers are interesting people – and I say this as an organic farmer myself. They live off the land, they're hardcore. Monsanto have their scientists and we have our own scientists. It's a battle.
So where do certification bodies fit in?
We are living in a global village – and that means dealing with global egos. Or should I say local egos? With the certification bodies, connecting local egos with global egos hasn't really happened yet.
In Europe I really welcome COSMOS. But it makes me angry that they're using the word 'natural'. There is no 'natural' – it's totally meaningless. If a plant is grown with herbicides and pesticides it's no longer natural.
Thank God in the US there's only one certifier – the USDA. But even they're not checking the water. This means that if an organic farmer is growing next to a non-organic site they could experience pollution in the irrigation run off. Luckily we don't have this problem on our farm [Horst runs an organic farm in Wisconsin] since the land is high up.
That's one of the reasons I love plant stem cells. You hardly use any water, just a small amount as a solvent.