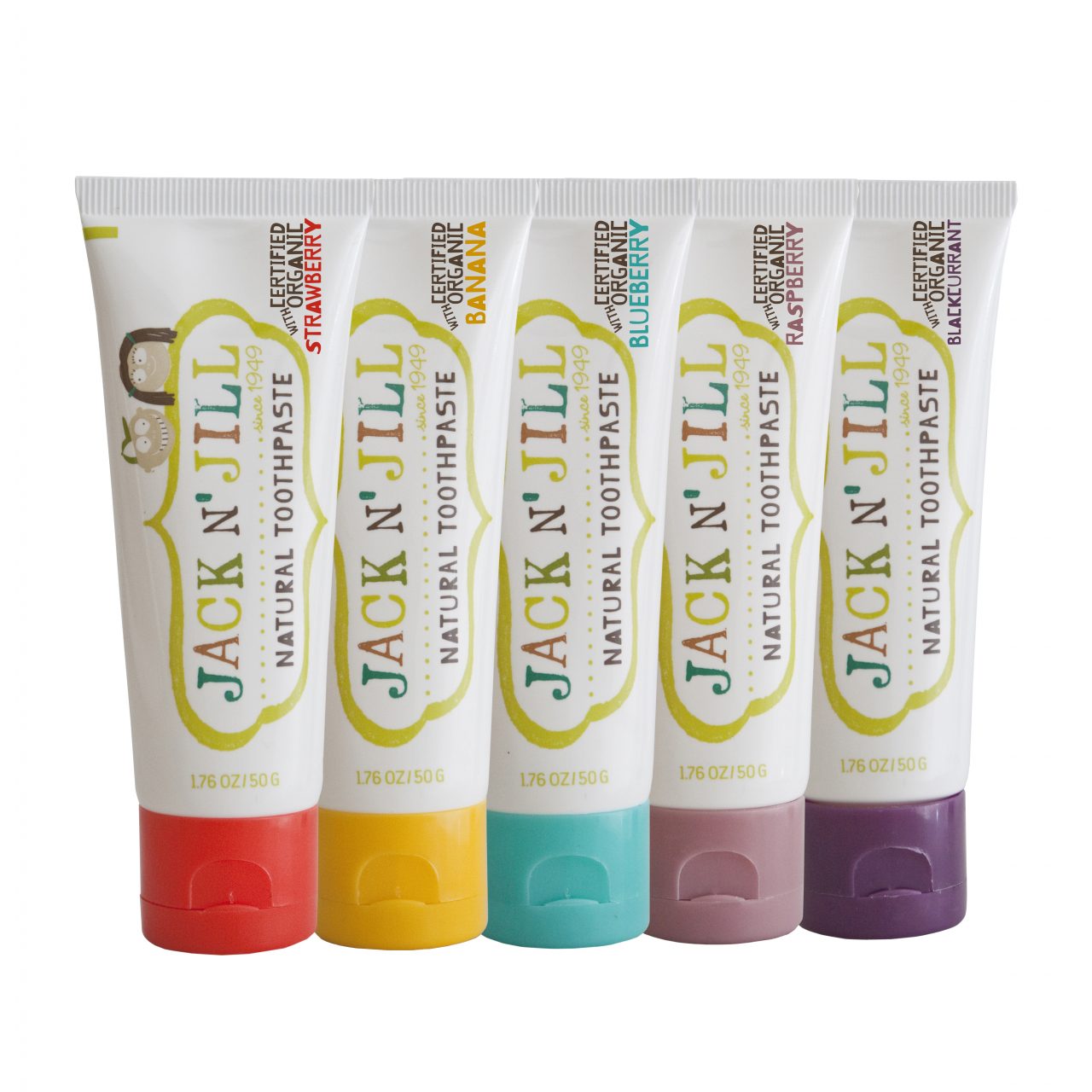 The Australian natural and organic children's oral health brand Jack N' Jill has now launched in the UK.
The brand's comprehensive range covers everything from toothbrushes and gum brushes to rinsing cups, gum and tooth wipes and toothpastes.
The Jack N' Jill Natural Toothpaste comes in five fruit flavours as well as a flavour-free variant. Made using only natural ingredients, the toothpaste contains Xylitol and is free from fluoride, sugar, sodium lauryl sulphates, gluten and colour. The toothpaste also contains calendula which is a natural anti-inflammatory and is available in Natural Strawberry, Blueberry, Banana, Raspberry, Blackcurrant and Flavour-Free.
The Jack N' Jill Silicone Range is designed for babies new to brushing, and offers three stages of finger brushes, toothbrushes and gum brushes suitable for babies from six months to five years.
The Baby Gum and Tooth Wipes are individually wrapped to clean gums and first teeth. They are 100% cotton and steam sterilized, with Xylitol for cavity protection, no preservatives, fluoride, sugar or parabens.
The product range uses only natural and organic ingredients with packaging designed to be minimal, recyclable and BPA-free.