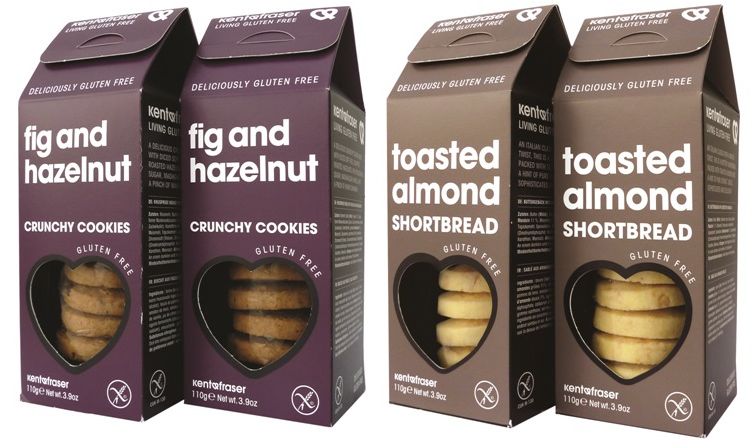 UK artisan producer Kent & Fraser has launched two new additions to its gluten- and wheat-free range of baked goods.
Fig & Hazelnut Crunchy Cookies and Toasted Almond Shortbreads take the company's existing boxed offering to ten varieties.
Fig & Hazelnut Crunchy Cookies are made with diced soft figs, chopped roasted hazelnuts, Madagascan vanilla and a pinch of warm cinnamon. Toasted Almond Shortbread are an Italian classic with a British twist, packed with toasted almond and a hint of pure almond extract.
"We are proud to launch these two exciting flavours which are unique to the sector and have already received very positive feedback from consumers looking for a delicious tasting biscuit with a twist," said Kent & Fraser's founder director John Selby commenting on the launch.