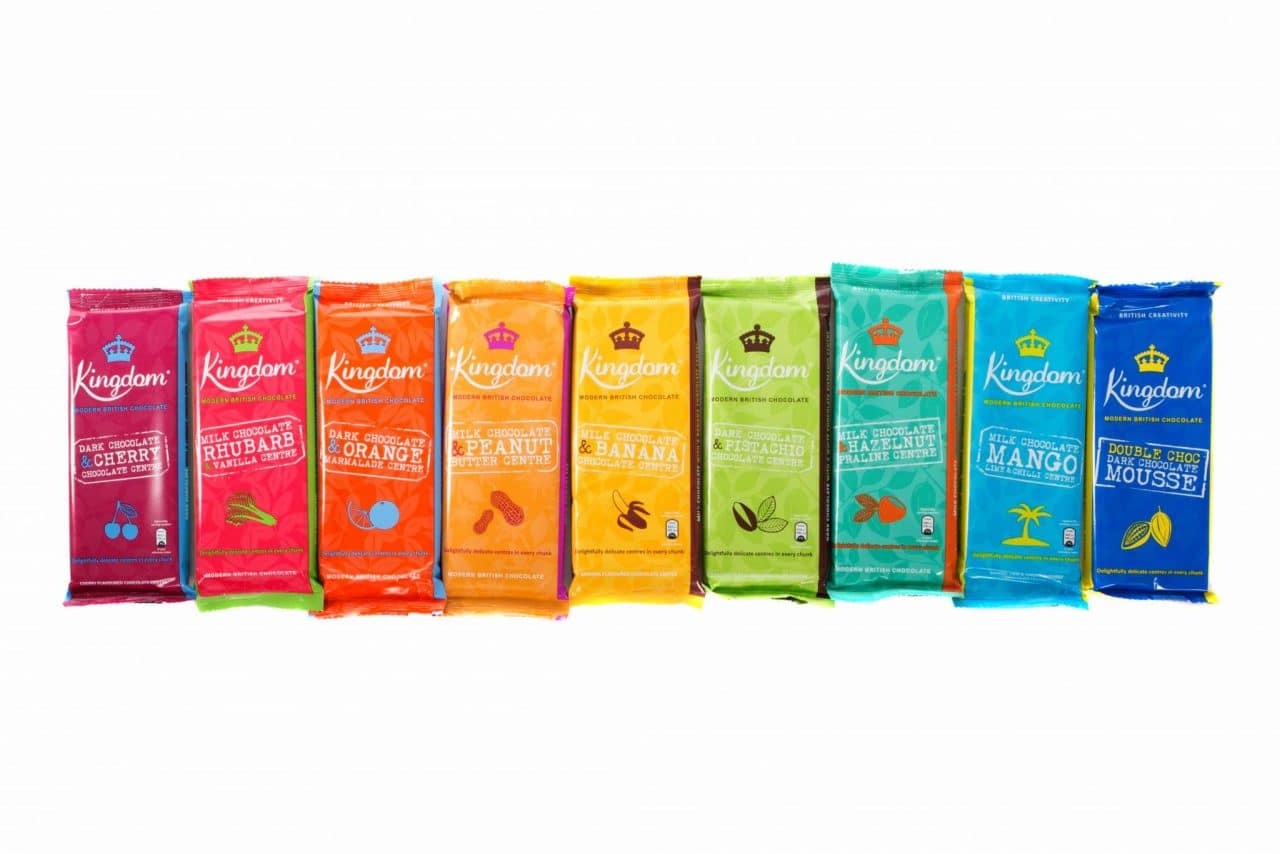 Chocolate brand Kingdom, which was founded by Montezuma co-founders Helen and Simon Pattinson, has added five new bars to its range, bringing its total offer to 11.
The new bars are: Milk Chocolate & Hazelnut Praline Centre; Dark Chocolate & Cherry Chocolate Centre (suitable for vegans); Milk Chocolate & Banana Chocolate Centre; Dark Chocolate & Pistachio Chocolate Centre; and Milk Chocolate Mango Lime & Chilli Centre.
Kingdom was created to bring an affordable, good quality British brand to the UK market featuring flavour innovation which the company says is normally reserved for more expensive brands. With its bright, vibrant packaging and intriguing flavours, Kingdom aims to put some excitement back on the shelves.
The chocolate is made from cocoa beans grown in Uganda with the support of the Spe Salvi Charitable Foundation, a unique project which ensures not only cocoa quality and price but also social standards that ensure a future for the farmers.