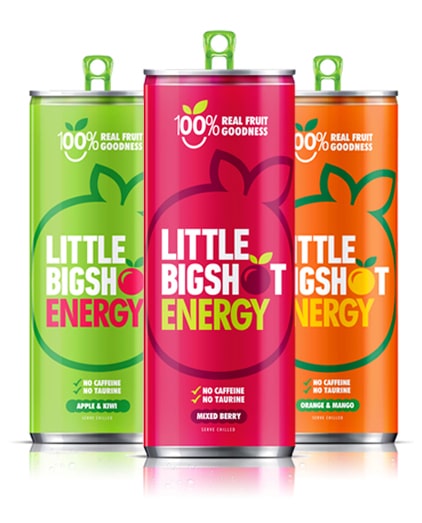 Award-wining healthy energy drink Little Big Shot is launching two new flavours.
From October, the original mixed berry flavour will be joined by orange & mango and apple kiwi & lime variants.
Both new flavours are caffeine-free and contain B vitamins and exclusive Deep Ocean Minerals – shown to fight fatigue and speed up recovery following heavy exercise – giving them same healthy credentials as the original.
Bert Jukes, managing director of Little Big Shot, said: "The success we've had so far with Little Big Shot has been phenomenal. The mixed berry flavour has been a huge hit, and I'm delighted that we're growing and strengthening the brand with the addition of these new great-tasting flavours.
"Whether you're a serious athlete, constantly on the go or a parent who wants to give their kids a healthy drink that isn't packed with processed sugars and caffeine, Little Big Shot is the perfect way to get a natural boost of healthy energy.
"With more products set to be rolled out soon and further international distribution deals in the pipeline, we're stealing a march on our competitors – and showing that natural, healthy energy is the height of good taste!"