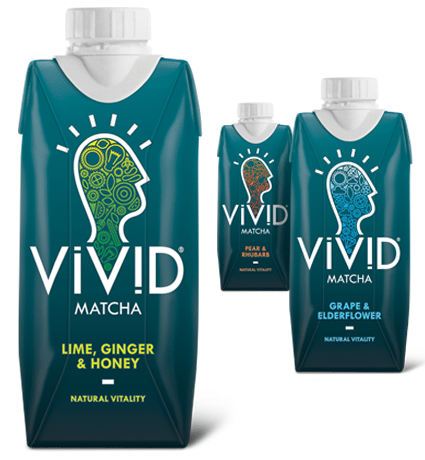 A NEW ready-to-drink matcha range called Vivid is being launched into the specialist retail sector, including Whole Foods Market and Planet Organic stores.
Vivid, founded by 25-year-old entrepreneur James Shillcock, describes itself as the "first aspirational lifestyle brand" offering the health credentials of matcha in a convenient format. And with an RRP of £1.85 for a 330ml carton it occupies a different retail space to traditional matcha products – where pricing for artisan grades is typically around £25 for 30g.
Vivid is available in three variants – Matcha Lime Ginger & Honey, Matcha Pear & Rhubarb, Matcha Grape & Elderflower.