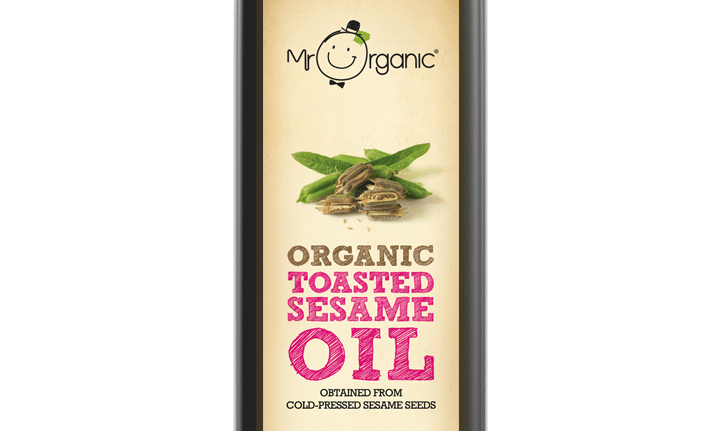 Organic food company Mr Organic has launched a Toasted Sesame Oil to take advantage of the popularity of ethnic flavours.
Giving an adventurous Eastern twist to its range, the oil is described as having a strong, heady aroma and smokey taste.
No longer just used for stir-fries, Toasted Sesame Oil can be used to jazz up everyday dishes.
"As we have seen already with tahini, condiments are fast becoming popular, low-risk options for enhancing good, simple produce," says Jemma Greenwood, marketing manager. "At Mr Organic, we're delighted to meet demands and offer a product that shall really help to push our culinary repertoire. Think sizzling, smokey green beans, marinated aubergines, or rustic chickpea hummus – topped off with rich golden-brown oil for that little extra touch."
Mr Organic's Toasted Sesame Oil is made from organic sesame seeds, toasted for an extra nutty taste and ground through an expeller press.